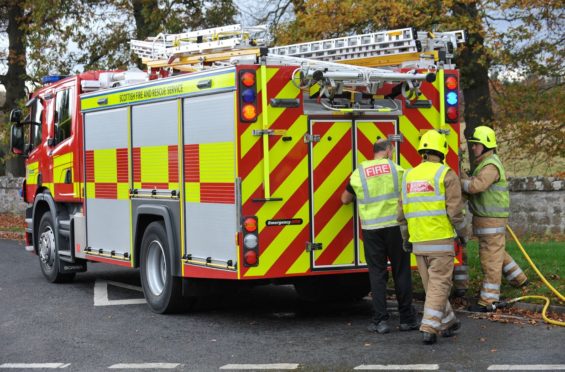 A person was treated for a cut on their arm after a crash in Nairn tonight.
A van and a car crashed on the A96 Inverness Road, near Newton Gate, at around 7.40pm.
Police and paramedics were called to the scene, alongside five fire engines from Nairn and Inverness.
Three people are believed to have been injured in the crash.
The van driver was described by police as "walking wounded" while a force spokesman said a passenger had cut their arm.
It was not clear from the notes from officers at the scene which vehicle the most seriously injured person had been in.
Traffic management remains in place while police await recovery of the vehicles – one "heavily damaged" – from the road.