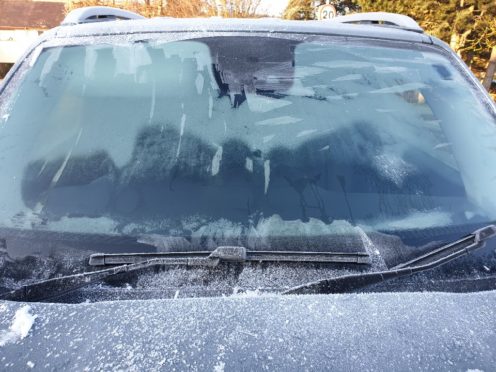 A Highland driver is facing a fine and three points on his licence after being stopped by police with his windscreen almost entirely covered with ice.
Police have warned motorists about the dangers of his actions as they announced they are planning extra traffic patrols over the upcoming festive period.
The driver was stopped in Aviemore this morning.
Sergeant Johnstone, of Aviemore police station, said: "This motorist decided to try and save some time this morning by not clearing his windscreen properly.
"He was delayed considerably when police stopped him and offered him advice regarding the dangers of his actions.
"It is also likely to cost him £100 and 3 points on his licence.
"Please allow for extra time when travelling in the winter conditions and ensure your vehicle is safe to drive.
"As part of Operation Cedar we will be carrying out additional traffic stops over the winter and festive period."