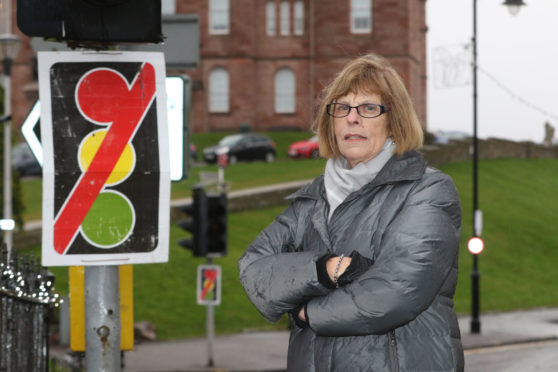 Traffic lights on a busy Inverness road have been out of action for weeks, sparking concerns for public safety.
The Castle Street crossing was turned off two weeks ago after developing a fault with the main controller.
Pedestrians crossing at the lights – at the junction with View Place and Culduthel Road – have been forced to make a hasty dash across the road avoiding oncoming traffic.
As the fault enters its third week, Deputy Provost of Inverness Bet McAllister said she was "thankful" there have been no serious incidents to date.
She said: "It is a worrying scenario; people are worried about it. It's just a shame it's taken so long for it to be repaired. I have had a few people inquiring about what's going on there.
"A lot of motorists have realised and have been very, very careful coming down the hill. They are going down slowly and checking there is nothing coming out from the bottom bend.
"On a number of occasions, I have stopped whilst coming down Castle road and if there are people waiting to cross and I know there was nothing coming around the corner, I have waved them across.
"It is a busy road but thankfully there have been no accidents."
Signposts have been erected to warn oncoming motorists the lights are out of order.
Council officials have now confirmed the fault was generated due to a damaged controller, with a replacement is due to be installed within the coming days.
The lights are expected to be back in working order by the weekend.
A council spokesman said: "We are aware of the current issues with the traffic lights in Castle Street and can confirm the controller requires to be replaced. A replacement controller was ordered and it should be fitted and working by the end of this week."
Mrs McAllister said due to the sheer age of traffic control systems across the city, urgent improvements may be the best way forward to prevent further disruption.
She added: "I think because a lot of these traffic lights are quite old and trying to get new parts is very difficult and maybe we need to have a look at some way of upgrading them."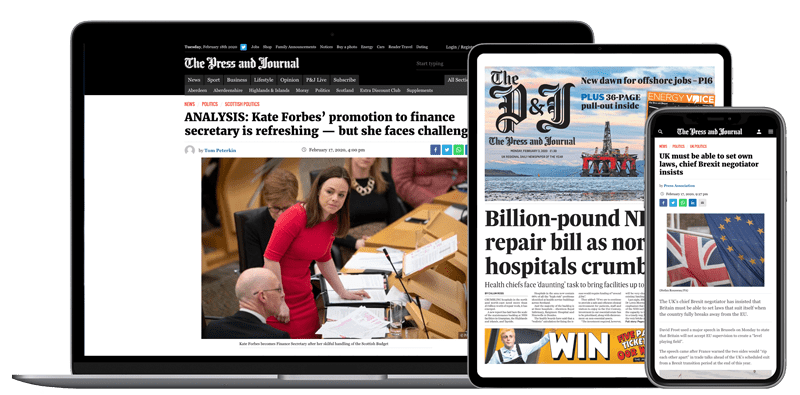 Help support quality local journalism … become a digital subscriber to The Press and Journal
For as little as £5.99 a month you can access all of our content, including Premium articles.
Subscribe