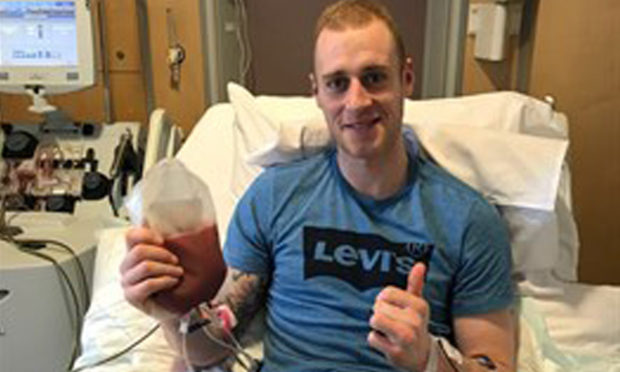 A firefighter who donated his stem cells to help a stranger is now undertaking a gruelling challenge to raise funds and awareness.
Conor Cormack, based in Inverness, was randomly selected from the Anthony Nolan charity's donor list in 2018 after signing up to the register and putting it to the back of his mind.
He is now undertaking the Strathpuffer event solo, enduring the cold wintry conditions and darkness for 24 hours at the end of January.
Mr Cormack said: "It is such a worthwhile charity.
"It must have cost a fair bit for me to make my donation – from flying me down to putting me in a hotel – so even just trying to give back a little bit of what my donation cost would be quite nice."
Mr Cormack now visits schools to tell of the charity's work and their collaboration with the Scottish Fire and Rescue Service (SFRS), which has just celebrated its 10th anniversary.
He said: "They look after you so well. It is not a chore and it's like a holiday, it's great and that's what I say to the kids in the schools.
"The donation is really easy, they look after you and the aftercare is brilliant.
"Just the other week I got a thank you card through from my recipient which was quite unreal."
The firefighter and competitive shinty player, who plies his trade with Kinlochshiel, undertook the same challenge at the beginning of 2019 with a group of three of his teammates, but next month he will face the challenge alone.
He said: "Some of the guys are doing it again as part of a team and we are going to pitch up our base camps together and hopefully they will not let me quit in the early hours of the morning when I am feeling it.
"It's quite poignant that it will be almost two years to the day since I made the donation because that two-year mark is when you can exchange details if they want to make contact.
"It is quite a milestone in their recovery and it is nice to mark it in this way."
Thanks to their efforts to raise the profile of the charity, the SFRS received a special recognition award at the Anthony Nolan Supporters Awards last week after signing more than 14,500 potential lifesavers onto the charity's register.
Beatrix Passmore from Anthony Nolan said: "Conor is a real hero."
She added that every penny raised will offer someone in need of a transplant "a second chance of life".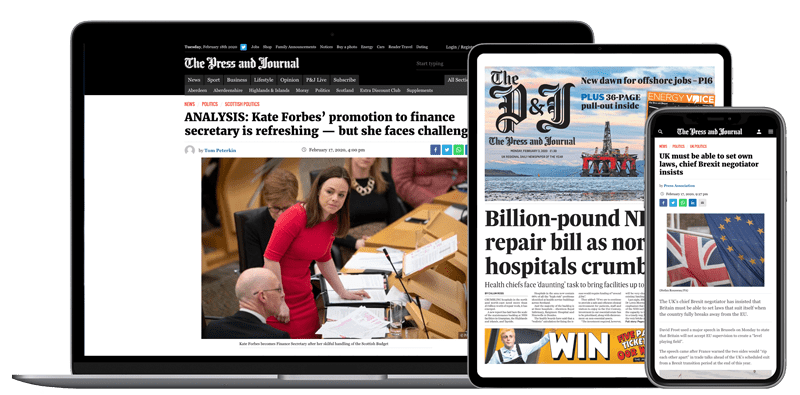 Help support quality local journalism … become a digital subscriber to The Press and Journal
For as little as £5.99 a month you can access all of our content, including Premium articles.
Subscribe