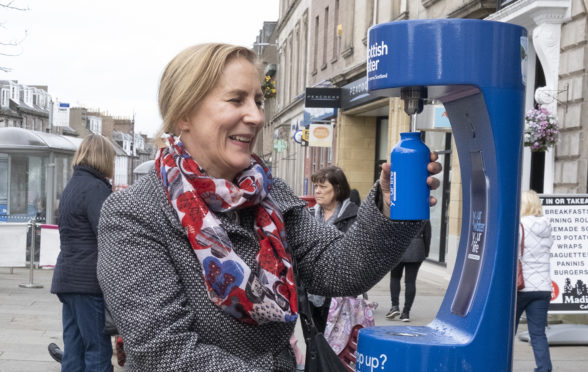 Modern "top up taps" installed in the centre of towns and cities across the north and north-east have been switched off as they cannot cope with freezing temperatures.
The 5ft blue water dispensers provided by Scottish Water were added to communities this year to encourage people to stay hydrated and refill their water bottles on the move.
Residents in Inverness, Fort William, Oban, Lerwick, Stornoway and Aberdeen have so far benefited from the refill stations, which are made entirely from marine grade steel.
But as the north braced itself for the first wave of sub-zero temperatures this year on Friday, the water board took the decision to "temporarily" switch them off to prevent damage to the taps.
A Scottish Water spokeswoman said: "The Scottish Water top up taps were taken temporarily out of use in preparation for the sub-zero temperatures which were forecast across Scotland at the weekend.
"They are now in the process of being returned to normal operation so that customers can continue to use them to top up refillable water bottles."
Inverness councillor, Andrew Jarvie, criticised the board saying they had '"ignored the simple facts of life".
He said: "They seemed to have ignored the simple facts of life that water freezes.
"These things have been put up without any resistance to run in these temperatures.
"The fact they have got to go through all the hassle of switching them on and off seems like a bit of a waste of taxpayer cash.
"It's just seems pretty silly to put something that runs water outside in the Scottish Highlands."
As Scottish Water works to reinstate the stations across the north, officials confirmed the decisions to cut off supply in the future would be made on a case by case basis when temperatures reach below zero.
She added: "We will continue to monitor the forecast conditions across Scotland and assess whether the taps will be able to operate in any significant spells of sub-zero temperatures."
Depute Provost of Inverness, Bet McAllister, said: "You would think they would have thought of that before. We have a lot of frosty weather up here and they have to think about how many places they have these machines."
Meanwhile, Aberdeen City councillor Michael Hutchison said: "The top up tap has been a welcome addition to the city centre and will have helped to reduce plastic use in Aberdeen.
"It's disappointing that it might not be available during cold spells. Obviously cold weather isn't uncommon in this country so hopefully something can be done in the future to allow these taps to be available throughout the year."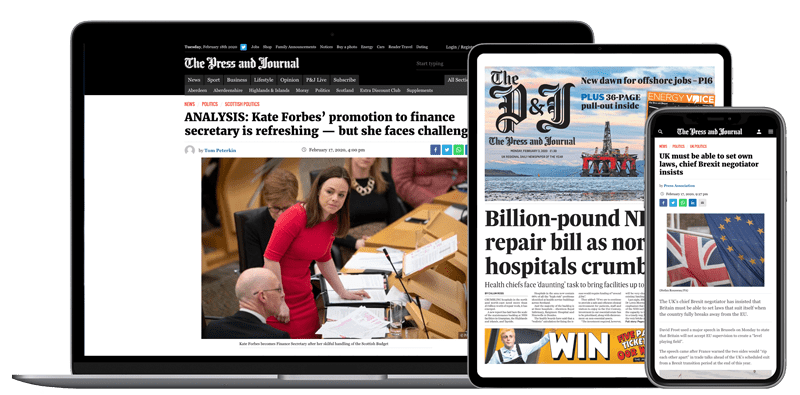 Help support quality local journalism … become a digital subscriber to The Press and Journal
For as little as £5.99 a month you can access all of our content, including Premium articles.
Subscribe