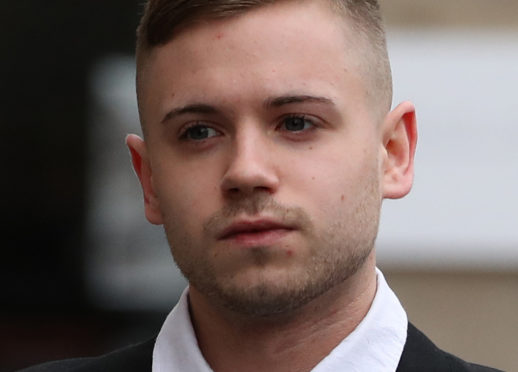 The mother of an Inverness baby killed by her own father has said that no sentence will ever be enough for him.
Thomas Haining was jailed for eight years in October after he admitted violently shaking baby Mikayla, causing her head to slam against a door.
The 23-day-old baby suffered "catastrophic and unsurvivable" brain injuries.
Her devastated mother Shannon Davies branded Haining a "monster" and said no sentence would ever be enough.
The 22-year-old, of Inverness, told the Mail on Sunday: "I'm glad he's not getting away Scot-free, but no sentence would ever be enough. I don't understand if he was struggling, why he didn't come and get me.
"Instead he killed our little girl, then lied and tried to protect himself. It makes me sick with rage, but I know my anger won't bring Mikayla back. But she'll be in my heart always."
Haining was originally charged with murder, but eventually pleaded guilty to the lesser charge of culpable homicide.
He was meant to be looking after Mikalya on June 8, 2017 but she was ill with diarrhoea and struggled to settle.
Miss Davies, who also had a cold, was told by Haining to get some sleep upstairs and that he would look after the baby.
But in the early hours of the morning he shook her awake, telling her Mikayla had stopped breathing.
Miss Davies said: "I shot out of bed and as I ran downstairs I saw Mikayla's tiny body on the floor. Tom was frantically giving her CPR but there was fluid coming out of her nose.
"My heart was racing and I cried: 'what happened?' Tom threw me his phone and told me to ring 999."
It later transpired that instead of immediately trying to get help, Haining searched on the internet, "What happens when a baby is shaked hard (sic)".
At hospital, doctors informed the pair that Mikayla had suffered a cardiac arrest and scans showed she had fractures to her skull.
They were then told that their daughter was brain dead and it was only machines keeping her alive.
Miss Davies said: "My heart felt like it was being ripped out of my chest. I begged them to do something, but there was nothing they could do. As tears streamed down my face, we gave consent for Mikayla's life support to be switched off."
Four weeks later Haining was charged with murder.
Miss Davies added: "Bile rose in my throat as a sickening realisation came over me. Tom, the person I'd intended to spend the rest of my life with, had shaken our baby girl to death."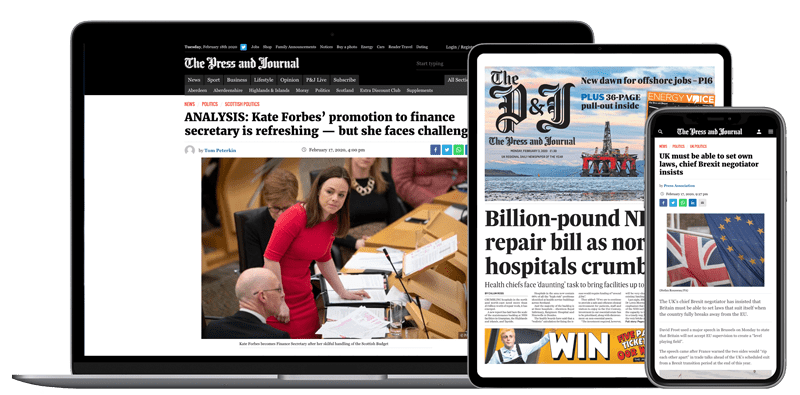 Help support quality local journalism … become a digital subscriber to The Press and Journal
For as little as £5.99 a month you can access all of our content, including Premium articles.
Subscribe