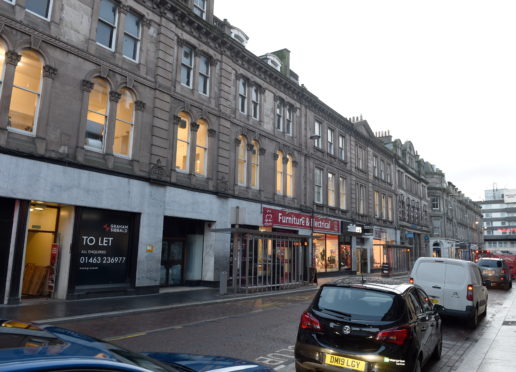 Plans to breathe new life into a former department store in Inverness have been showcased to the public for the first time.
The five-storey House of Fraser, which stretches from 7-11 Union Street, will be transformed into a residential and retail development under the scheme.
The multi-million pound project – proposed by site owners Forth Point Ltd – would comprise of six retail units located on the ground floor, with four fronting onto Union Street and the remaining units fronting onto Baron Taylor's Street.
An internal courtyard would also be created on the ground floor of the building, creating an open space whilst providing a link between the two busy city centre streets.
The remaining four floors of the 19th century category B listed building will house 54 residential flats ranging from one to three-bedroom properties.
During a public consultation at the Spectrum Centre yesterday, residents turned out to have their say as they were given their first glimpse of the detailed plans.
One local resident, who did not wish to be named, said: "Do we really need more flats in Inverness? We don't have a good infrastructure or drainage. The whole town seems to be flats."
Speaking of their aspirations, a spokesman for Forth Point Ltd said: "The responses we have had so far are positive. We are working to bring this building back into use.
"Once we have taken the points from the public, the community council and so on, we hope to have a planning application in early spring."
The developers have also pinpointed plans to demolish the buildings to the rear of the property to help make way for their ambitious proposals.
Since the building's construction in 1863, the city centre premises has primarily been home to range of shops.
In 1935, the Young and Chapman drapers shop commandeered the building before it was sold to Benzie and Miller.
In 1957, British retail giant House of Fraser purchased the 19th century store, which over time became known to many as Arnotts, becoming a staple in the daily life of the bustling Inverness Street.
Following its closure in 2003, the site has recently been occupied by The Britsh Heart Foundation Furniture and Electrical Store, Slaters menswear and Rogerston footwear.
Have your say
Sandy Campbell, 23, unemployed from Inverness said:
"I don't think they make use of it in general. It's something that's needed for the centre of town. Certainly more residential accommodation in the centre of town is needed. I have been looking for something here for a while now."
---
Drina Srsen, 22, support worker from Inverness said:
"It depends on if they are affordable houses and if they are not they are just another lot of flats in Inverness no-one will be able to afford, so what's the point? The shops are just another bunch of units we don't need. We have a university and a culture of young people but we have nothing attracting them to come here."
---
Samantha Low, 42, store manager from Inverness said:
"I want more retail units instead of flats. Have you seen the town here? We have a poor selection of shops down there, not a variation. The town is just dead."
---
Zoe Thow, 19, visual merchandiser from Evanton said:
"No wonder people are shopping online. I think definitely something needs added but not flats. We have nothing, the town is so quiet. We have no different shops, none of the bigger places."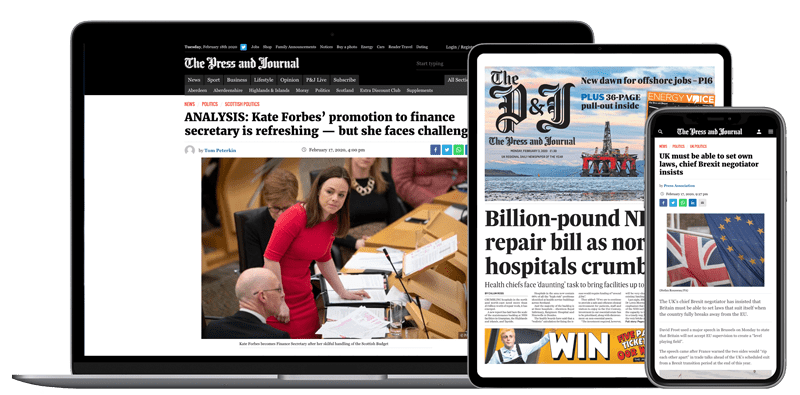 Help support quality local journalism … become a digital subscriber to The Press and Journal
For as little as £5.99 a month you can access all of our content, including Premium articles.
Subscribe