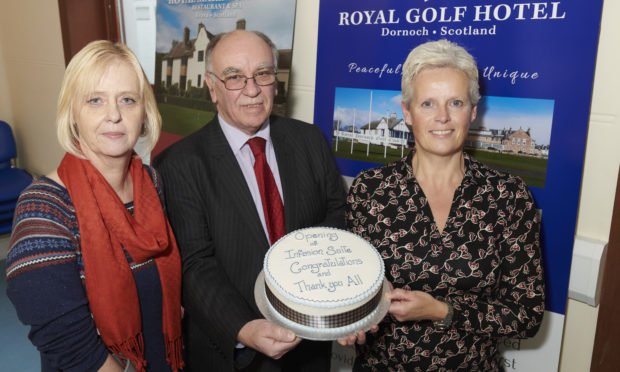 An expanded chronic pain management clinic in Golspie "will make a significant difference for patient care", following its upgrade.
Patients across the Highlands will now benefit from the doubling of the capacity of Lawson Memorial Hospital's treatment suite after investment from the health board and the charitable trust of Inverness couple David and Anne Sutherland.
The facility, which it's hoped will ease pressure at Raigmore Hospital, will allow for the number of specialised treatments to increase from 120 to 240 each year.
On hand to open the newly vamped service was Jill Falconer of Thurso, who has been a patient since it originally opened eight years ago.
She said: "It has revolutionised my life for the better after all sorts of drugs and therapies failed to ease my pain – and it's wonderful more patients can now be treated."
Nurse specialist Tony Lester added: "It is a wonderful step forward for people with highly specialised pain conditions and we will now be able to treat them every six or seven weeks instead of 10-12 weeks as at present."
The new equipment will allow patients to undergo their treatment sitting in the comfort of specialised chairs rather than lying in a bed.
The upgrade allows for two patients at a time to receive treatment whilst also having their heart rate, ECG, oxygen and respiratory rates monitored.