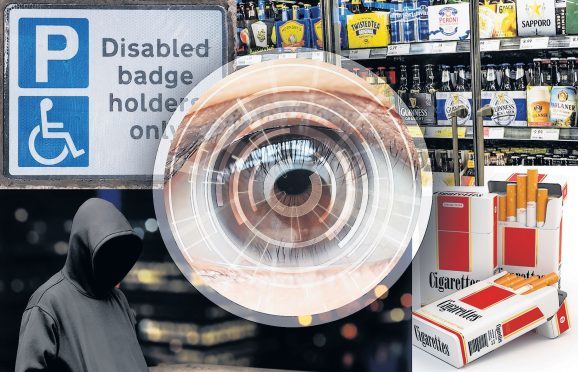 Councils in the north and north-east are among the most regular users of controversial powers to carry out covert operations, it has emerged.
Data released to The Press and Journal shows there were around 450 probes by Scottish local authorities in which surveillance or undercover tactics were authorised in the last five years.
And more than a quarter of those clandestine investigations under the Regulation of Investigatory Powers (Scotland) Act were carried out by Highland, Moray Aberdeenshire, and Aberdeen City councils.
Aberdeenshire Council officials went undercover to try to find illegal north-east puppy farm
Last night, the figures prompted privacy campaigners to call for a review of the legislation.
The law was introduced in 2000, predominantly as a weapon in the battle against terrorism and organised crime, but has been mainly used by councils to target antisocial behaviour and trading standards breaches.
While Dundee City Council had by far the highest number of these types of investigations in Scotland, followed by Midlothian Council, the figures show that the third top user of the powers was Highland Council.
The local authority's trading standards team carried out 38 such operations over the last five years, including 11 probes in 2018/19 and eight between April and October in 2019.
Successes included court action against a Caithness seller of fake designer goods, and retailers being found selling vaping liquids to underage people.
Moray and Aberdeenshire councils were not far behind Highland, carrying out 35 and 31 covert investigations respectively over the period.
Unlicensed car dealers and "illicit streaming devices" were among the targets in Moray, while in Aberdeenshire it was mainly focussed on the sale of counterfeit goods, sale of tobacco to children, but also illicit dog breeding.
The figures show that Aberdeen City Council used the powers 21 times in the last five years, targeting tobacco sales and "blue badge abuse", as well as the sale of "legal highs" in 2016.
There were nine such probes in Argyll and Bute and one in Orkney, but Shetland and the Western Isles were among at least five local authorities that did not use the powers at all in the period.
Issues with the management of RIPSA powers at Highland and Aberdeenshire councils have previously been highlighted by the Surveillance Commissioner for Scotland.
Richard Haley, chairman of Scotland Against Criminalising Communities (SACC), said the legislation should be reviewed.
"Our concern is really over proportionality. Every use of surveillance powers is an intrusion into people's privacy, so that intrusion has to be balanced," he said.
"And where it's being used for things like monitoring smoking in the workplace, littering in the streets and so on, it seems to me to not warrant the kind of privacy invasion that these powers entail.
"When the legislation went through the Scottish Parliament it was discussed as being to deal with terrorism and serious organised crime, but of course as always the small-print of the legislation said it could be used for issues like this, but the debate around it was always focused on it as a tool for serious crime.
"There's an anomaly in a way in that the UK legislation was slightly updated, there was an amendment, but the Scottish Parliament hasn't looked at all at the Scottish legislation, and I think parliament should be looking again at that legislation."
Last night, a Highland Council spokesman said: "Highland Council trading standards team's use of RIPSA covers two areas of work: tackling e-crime such as scams and online sales of fake goods; tackling sales of restricted goods to underage buyers, for example cigarettes/tobacco, vaping products, fireworks, spray paints.
"All such work is 'intelligence-led', for example we have credible information that the law is being broken, and the process is rigorous, involving a high level of justification for any RIPSA authorisation which must involve significant crime and be proportionate, necessary, etc.
"The level of intrusion of privacy is extremely low, for example monitoring the selling of fake or dangerous goods online. Another example is 'test purchasing' age-restricted products, involving a young volunteer entering a shop to attempt to buy the product with an officer present in a highly-controlled process. This is deemed to require RIPSA but involves very low risk of any private information being involved.
"Highland Trading Standards needs to use RIPSA to do its work properly and protect Highland consumers and reputable businesses."