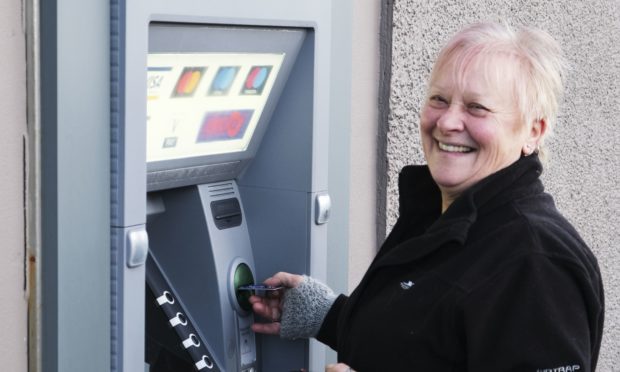 Residents in the far north in Sutherland have cause for celebration today as free-to-use cash access is being restored to Durness after its last machine was withdrawn in July this year.
The ATM, the first of its kind under a new nationwide pilot scheme, has addressed the issue for residents who faced a round-trip journey in excess of 100 miles to reach their nearest 24-hour hole in the wall.
The nearest ATM was situated in Lochinver, 53 miles away with the next available cash machine in Thurso – a journey of more than two hours to cover the 142-mile round trip.
The pilot scheme by Link, the main cash machine network in the UK, has delivered a cash machine in Durness Post Office which once again means villagers will have access to 24-hour services.
John Howells, Link's chief executive, said: "I'm delighted the new ATM is up and running.
"It was not right that locals or tourists previously had to drive for an hour to get to their nearest machine. We visited Durness several times and heard from local community leaders about why the ATM is vital."
The ATM is one of the first to be introduced across the nation and comes on the back of the surprise axing by the Bank of Ireland to close their cash machine at the local Spar shop that stood for more than 15 years.
John Mackenzie of R Mackay and Sons, who runs the shop, was left with just a month's notice in July from the bank, leaving villagers stuck for provision.
Gail Ross, MSP for Caithness, Sutherland and Ross, welcomed the re-introduction of dedicated service to provide residents in the north with a location to make cash withdrawals.
She said: "I'm delighted to see that the service has now been resumed in Durness and that this commitment has been shown to our remote rural community."
"This will have a significant impact for locals and tourists alike and I hope the positive effects of free access to cash will be felt in the local economy."
The scheme currently being undertaken by Link is designed to deliver communities right across the UK with support to address cash access issues, with the organisation seeking to protect free access to cash for every high street in the UK.