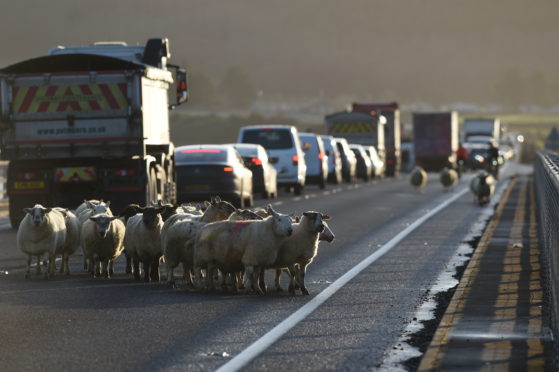 A 4×4 vehicle towing a trailer full of sheep overturned on Dornoch Bridge earlier today with sheep spilling onto the carriageway.
The incident occurred shortly after 1pm with the southbound lane closed as efforts were made to herd the flock of sheep.
Police were called to the scene to manage traffic with a fire officer passing the scene also stopping to provide assistance.
A fire spokeswoman said the officer had reported that 20 sheep had escaped onto the road with a further 20 reported to have died in the back of the trailer.
The route was fully reopened around 1.40pm.