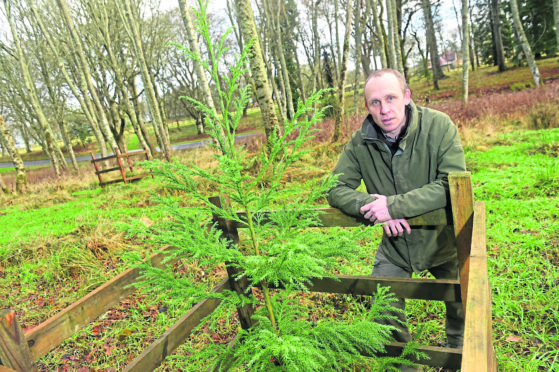 The Sutherland air is proving to suit some 35 endangered species of trees growing in the grounds of Skibo Castle.
The conifers, from all over the world, were transplanted two years ago to the 8,000 acre estate at Skibo, erstwhile home to the philanthropist Andrew Carnegie, to provide a valuable resource for the future.
Their condition is checked annually, and their growth measured.
Head gardener William Moir, 42, recently completed this year's health check and said  all the trees are thriving, with some specimens having doubled in size.
The only heart-stopping moment in the Skibo programme came early on when some trees were nibbled by deer after their protective pens were removed – but with the return of the pens, the trees have gone on to recover and thrive.
Mr Moir has been nurturing the trees since 2017, when Skibo became part of the International Conifer Conservation Programme's (ICCP) network of 'safe sites.'
Of the world's 615 known species of conifer, more than a third, 211, are considered threatened.
ICCP was set up in 1991 to conserve the threatened species, and one of the ways it does this is by establishing living collections in estates and parklands, where the trees can mature in the safety of a managed estate.
When Skibo joined the programme, Mr Moir studied the list of available trees and identified those he thought most suitable for the conditions on the estate.
These include the very rare, critically endangered Picea koyamae shiras, only found on one specific Japanese island.
The others are pines and cypressus from North and South America, Spain and Bosnia.
Mr Moir revealed the secret of his tree-transplanting success.
He said: "When we put planted the trees we dug in soil transplanted from other areas of the estate, knowing it contained vital mycorrhizal fungi.
"These attach to the plant roots and are very important to the trees.
"It's been a great success, we haven't needed fertiliser and they're all healthy and vigorous.
"This year it was a pretty good growing season and the damp mild weather saw them put on phenomenal growth."
It will be at least half a century before the trees reach maturity.
Mr Moir said: "When Andrew Carnegie was here more than a century ago he planted a lot of trees as part of a designed landscape and there's been a bit of a gap until now.
"We need to make sure we're perpetuating the designed landscape because these trees help to provide structure and create micro-climates.
"Carnegie was at the forefront of planting in his day with monkey puzzles and Douglas firs, so now I hope we're continuing on in that ilk.
"These trees will still be standing in 150 years."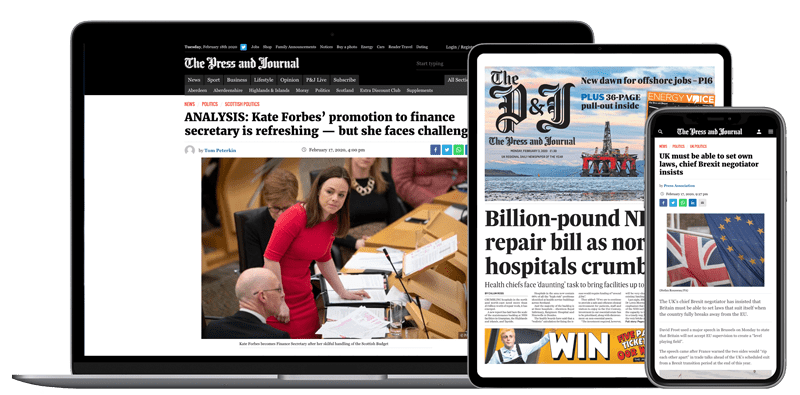 Help support quality local journalism … become a digital subscriber to The Press and Journal
For as little as £5.99 a month you can access all of our content, including Premium articles.
Subscribe