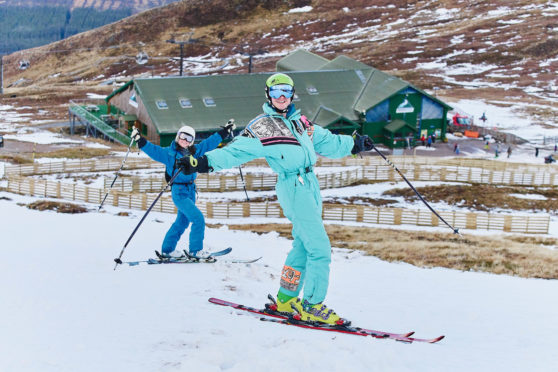 Skiers have taken a step back in time to celebrate the 30th anniversary of Nevis Range in Fort William.
People who flocked to the slopes at Aonach Mor were asked to wear ski gear from the 1980s, which ensured a variety of colourful retro snowsuits were on display.
As part of the celebrations, visitors were allowed to ski and snowboard for the same price as they did 30 years ago. A gondola day ticket was just £3.50 and a full day snowsports pass was £12.50.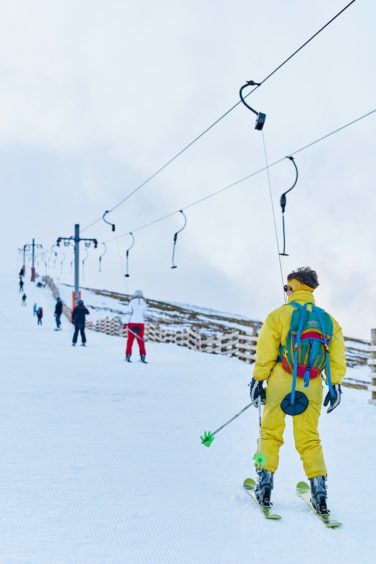 The celebrations continued into the evening in a heated marquee next to the gondola base station. There were performances by Celtic fire dancers, in addition to a ceilidh and a series of inspirational talks by the legends behind Nevis Range.
Nevis Range founders, Ian Sykes (Spike) and Ian Sutherland (Suds), who were the driving forces behind the original Nevis Range concept, told the story about a group of close friends in a small, remote community who rallied local businesses into action.
They managed to raise a million pounds in less than a month to bring their dream of creating a snowsports centre on Aonoch Mor to fruition.
They also spoke about the hard work and innovation which had been invested in securing the venue's future.
Mr Sutherland said: "It was a successful day. There were people like myself who were there when it all started and there were some fresh people.
"I was talking to someone who said his son had been coming for 22 years and he thought it had always been there. People just expect it to have always been there, they can't imagine a time when it wasn't.
"Nevis Range opened 30 years ago, but for 10 years prior to that, we were trying to get it off the ground. Some people were supportive and some weren't. We had a lot of support from the local development agency.
"I remember when the lifts were brought it from Austria, it was a big event.
"Back then, the pulp mill had closed and the aluminium factory was reducing staff, so Nevis Range helped create jobs."
He revealed how the Mountain Bike World Cup in June has already brought in millions of pounds to the local economy.
And mountain biking is something they plan to expand even more in the future.
Mr Sutherland added: "We have got two hard routes down the mountain. We are hoping to create a 10km (6.2mile) blue run from the top station which people can go down with their children.
"That will be open to lots more people."