Organisers of the Highland capital's biggest Hogmanay bash have praised the "exemplary" crowd for making it a night to remember.
The Red Hot Highland Fling attracted 15,000 people, up 20% on last year's 11,700 turnout.
And with more than 6,000 people arriving at the Northern Meeting Park within just 90 minutes of the gates opening, some last-minute revellers were left disappointed when they were turned away when the event hit capacity.
For the first time ever, organisers were forced to close the gates – at just eight minutes to midnight – when they hit their maximum capacity.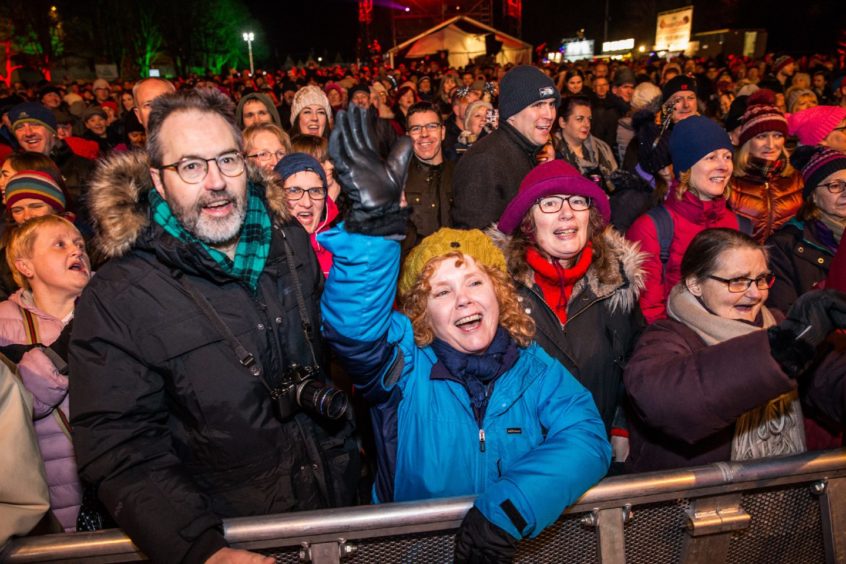 Skippinish headlined the event – compered by comedian Craig Hill – with performances from Torridon and Dorec-a-belle.
Inverness events manager Gerry Reynolds said the fling proved to be an "overnight success".
He said: "The behaviour of the crowd was absolutely exemplary. Putting on an event like this is a team effort and we can't do it unless everybody in the crowd is in a really good mood and wants to help us help them."
Visitors from the far reaches of Brazil, Argentina, the United States and the Netherlands joined the celebrations.
Amber Oosterman, 25, travelled from the Netherlands with her husband Jarrett and three children to celebrate their first Hogmanay in Scotland.
She said: "It's a great experience."
Robert Campbell, from Orkney, was making his return for the second year running with three generations of his family in tow.
The 52-year-old janitor said: "Me and the wife came here last year for the first time and it was brilliant. We have now come back with our four grandchildren, our son and daughter and their partners. It's fantastic. We think it's brilliant."
First launched in 2008, the annual winter festival has evolved to become of the top attractions in the country to celebrate new year.
The celebrations were brought to close with a spellbinding fireworks display and a rendition of Auld Lang Syne led by Torridon.
Meanwhile in Oban, local hotels were packed with revellers as the town celebrated a bumper Hogmanay celebration.
Hundreds of people turned out to take in the town's spectacular fireworks display high above local landmark McCraig's Tower.
And in Wick, residents gathered in Market Square to host a signature street party to bring in the bells.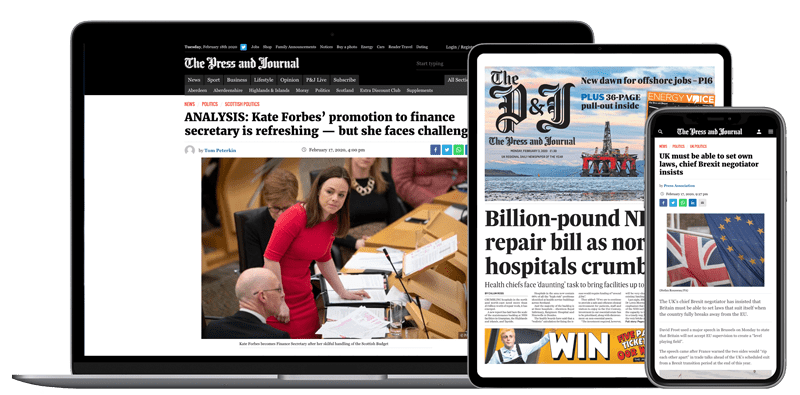 Help support quality local journalism … become a digital subscriber to The Press and Journal
For as little as £5.99 a month you can access all of our content, including Premium articles.
Subscribe