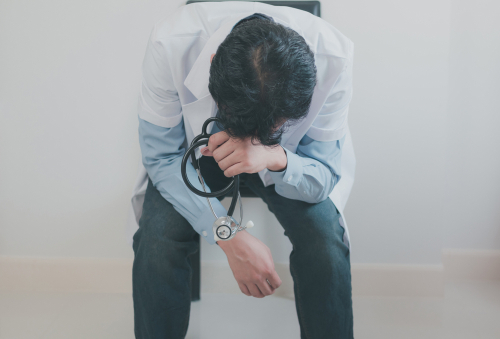 Hard-working NHS staff across the Highlands are being subjected to an increasing number of violent attacks.
Figures obtained by the Scottish Conservatives have revealed that more than 9,000 instances of abuse have been recorded against NHS Highland employees since 2010.
Shadow health secretary, Miles Briggs, said health workers would continue to be at risk unless more work was done to punish those responsible for attacking them.
He said: "These are caring professionals who put themselves on the line to protect us.
"Progress on tackling violence against NHS staff will never be made unless we start getting tough on those responsible for it."
Physical and verbal attacks against health professionals has reached a record high nationally, with more than 140,000 cases recorded across Scotland's 14 health boards in the last 10 years.
But a worrying spike in incidents has occurred in the north.
During 2010/11, a total of 398 cases of physical abuse occurred in the Highlands but that number had surged to 1,017 by 2014/15.
By 2017/18 figures had reached an all-time high, with 1,058 cases recorded.
In the same time frame, incidents where staff were verbally abused also went up – with 216 in 2010/11, 250 in 2014/15 and 297 in 2017/18.
Since last April, 352 incidents of physical abuse and 112 of verbal abuse have been confirmed.
In NHS Grampian, physical attacks have been on the rise since 2011.
That year, there were 1,328 incidents but that number increased to 2,191 by 2018.
Over the last decade, more than 15,400 attacks have been carried out against staff.
Meanwhile, the amount of verbal abuse flung at staff has fluctuated, with more than 1,000 incidents recorded in each of the last four financial years.
The Emergency Workers Act was created in 2018 to offer legal protection to ambulance workers, doctors, nurses and midwives working in a hospital or responding to an emergency.
Anyone found guilty under the legislation faces up to a year in jail and a fine of up to £10,000.
Mr Briggs last night highlighted analysis which showed that just 1.5% of people prosecuted under the legislation have been convicted of a crime.
But a Scottish Government spokesman last night said that many people who carried out assaults against health workers may have been prosecuted under different legislation.
He said: "Any violence or aggression against NHS staff is absolutely unacceptable and we have made clear that boards should take appropriate action against those responsible.
"These figures cover a wide range of incidents and the conviction statistics relate only to prosecutions under the Emergency Workers Act, therefore excluding where serious attacks on staff may have been prosecuted using other offences such as assault, which allow for lengthier sentences.
"Police will investigate any allegation of criminal behaviour reported to them and, where appropriate, submit a report to the Procurator Fiscal who makes decisions about prosecutions."