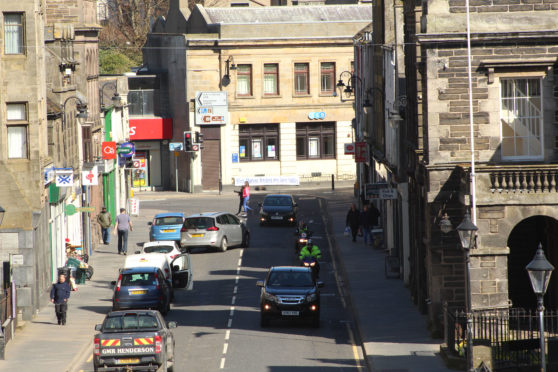 Ideas on how best to revitalise the centre of Wick are to be firmed up at a brainstorming weekend later this month.
The design festival is being arranged by Sustrans Scotland, which has been co-ordinating the bid to arrest decades of decline in the town's retail heart.
The exercise is part of a £650,000 investment in the town committed from the Scottish Government and Highland Council.
Since being appointed in October, Sustrans has been getting feedback from the public on ways to improve the look of High Street and Bridge Street.
The ideas are to be discussed on January 15 and 16 when an action plan will be firmed up.
Sustrans Wick fieldworker Tremaine Bilham said: "We've analysed the comments from the surveys and events we've run.
"While more information will be available early next year, the festival will allow Wickers to identify specific design ideas and interventions that could help tackle issues they feel may be blighting both High Street and Bridge Street."
The proposals include revamping the pedestrian precinct, incorporating more artwork and greenery and prioritising accessibility along the High Street.
Ms Bilham added: "Local views are fundamental in helping the team to understand current barriers to moving and spending time in Wick's town centre and making it more vibrant and welcoming for all."
Local primary school pupils have been invited by Sustrans to create drawings and write stories about a time they had fun on High Street. The top 10 entries will be showcased at the festival.