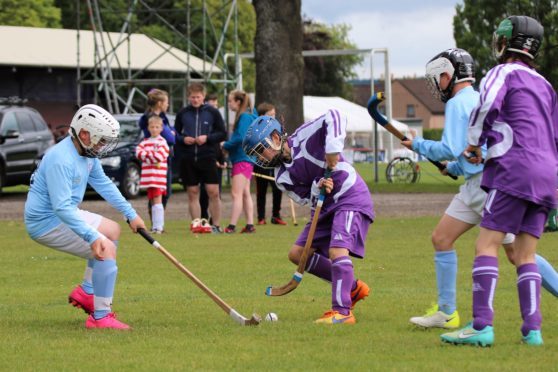 Residents of a small Lochaber community have braved the harsh winter conditions to celebrate the Old New Year.
The Old New Year traditionally falls on January 14, marking the first day of the Julian calendar.
To mark the occasion, a total of 16 young people took part in a signature shinty match at Dail Beag field below the iconic Glenfinnan Viaduct as a small number of spectators braved the blustery winds and heavy rain to cheer them on.
Local resident Alistair Gibson said the event was a strong show of "community support  for the winter months."
He added: "Playing conditions were pretty rough, but everyone was very happy.
"It's a very healthy show of community support."