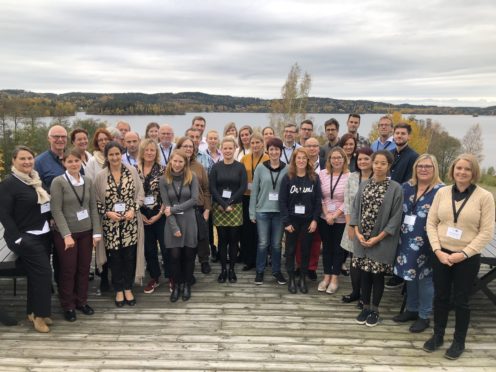 NHS Highland has joined an international effort to help meet the challenges tick-borne diseases pose to health services worldwide.
The health authority is one of 10 partners from seven countries collaborating together to support the NorthTick Project, which began in October 2019.
It is designed to strengthen the ability of health care systems to prevent, diagnose, treat and provide information about tick-borne diseases.
The north of Scotland is one of the areas where Lyme Disease and other tick-borne diseases are most prominent, with Uist found to have far greater numbers of locals being struck down by the disease than neighbouring areas.
Dr Sally Marvin, deputy director of the Scottish Lyme Disease and Tick-borne infections Reference Laboratory (SLDTRL) at Raigmore Hospital, said: "In recent decades, the number of people and animals affected by tick-borne diseases has increased.
"Knowledge about the prevention, diagnosis and treatment of various tick-borne diseases is increasing, but it is a challenge to get this knowledge out to the healthcare system and the general public.
"By improving collaboration between academic institutions, national and regional health authorities, patient organisations and other non-governmental organisations, the industry and decision-makers, the NorthTick research project will help us meet those challenges."
The research will be carried out with ten partners from seven countries in the North Sea region and is co-funded by the European Union, European Regional Development Fund and Interreg North Sea Region.
The project will run for three-and-a-half years.