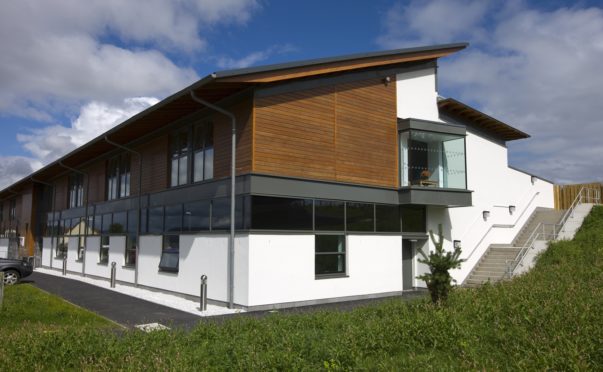 A Highland mental health ward is preparing to re-open its doors to admissions after NHS officials took measures to combat its staffing crisis.
The Strathy ward at Migdale Hospital in Bonar Bridge has been closed since November due to a lack of staff.
The £8 million complex, only built in 2011, consists of two wards and 22 beds with space for up to 10 older adult mental health patients in the vacant ward.
In a letter to MSP Rhoda Grant addressing the closure, Scottish Government minister for Mental Health, Clare Haughey, said she had been "reassured" that NHS Highland had measures in place to "address staffing capacity" as government officials make efforts to increase the nursing workforce nationally.
Mrs Grant said more must still be done to combat the growing crisis surrounding the country's shortage of medical professionals.
"While I welcome the fact that the ward is re-opening, I do not believe the Scottish Government has tried hard enough to tackle the lack of mental health staff, particularly in the Highlands and Islands, where there will soon be a spike of retirees and a shortage of newly trained staff to take their place," she said.
"I will be monitoring what happens in our rural and remote areas."
It is understood patients will begin returning to the ward this week, with agency staff drafted-in from London to assist in getting the ward back on course.
Local campaigner Michael Baird said the ward was hugely important to the people of Sutherland.
He said: "Both for employment and for the fact that it is an essential NHS service, I think it is vital that this continue.
"This is the first time they have actually had to close. That has not, in my experience, ever happened before, not even when you look back to the old Migdale Hospital, which was along Matheson road."
The Bonar Bridge hospital replaced the community's former B-listed and 150-year-old hospital, which was sold privately in 2013 after two years on the market.