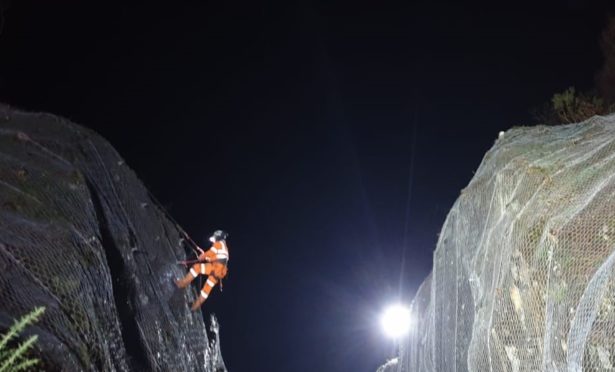 Essential works to protect the iconic Glenfinnan Viaduct and the vital West Highland Line from landslips and rockfalls is underway.
Thousands of people from across the globe flock to the 1,200ft Lochaber attraction – now inextricably linked to Harry Potter – each year.
But the surrounding landscape, while picturesque, harbours a number of risks for the tracks and to those who venture near them – from dangerous trees to precarious rocks.
Engineers are now scaling the rockface around the track to remove 11,500 square metres of loose vegetation before installing resilient rockfall netting along the two-and a-half mile stretch.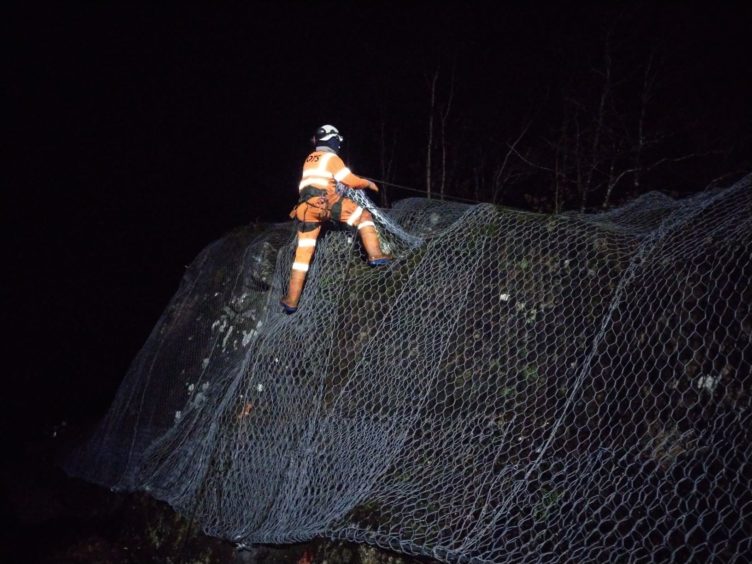 The works – being undertaken by contractors QTS – form part of a £1.7 million investment on the line by Network Rail, with the project due to be completed in April.
Network Rail project manager Diane Jones said: "The work on the line between Fort William and Mallaig is part a wider maintenance programme that identifies areas prone to land-slip or rock fall and proactively works to protect the railway from this.
"With an ever-growing number of tourists visiting the area, it is important we deliver these works outwith the main tourist season, where possible, or in the evenings so people can continue to get to Glenfinnan by rail."
The project will protect 14 rock cuttings, with the removal of the most dangerous trees along the route one key part of the effort.
Ahead of the tourist season, measures to protect the influx of eagle-eyed visitors to the area are also being taken ,with the renewal of sections of the boundary fence.
The improvements will protect those following the tourist path up the hillside to get a better view of the monument and passing trains – and prevent them from venturing onto the tracks.
Ms Jones added: "Doing this proactively to protect the railway reduces the likelihood of having to carry-out costly emergency repairs.
"More importantly, it helps avoid any potential closure of this key rural route which is a lifeline connection for passenger and freight."