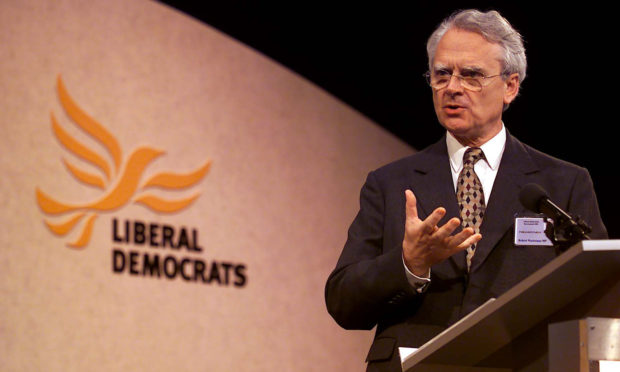 Warm tributes have been paid to long-standing north politician Lord Robert Maclennan who has been hailed as an example of what every elected member should aspire to be.
Lord Maclennan, who has died aged 83, hailed from Rogart, and served as a Member of Parliament for Caithness, Sutherland and Easter Ross for over 30 years before retiring from the seat in 2001.
He led the Social Democrat Party in the late 1980s, carrying out negotiations with the Liberal Party prior to the merger that created the Liberal Democrat party.
And he was a dedicated advocate for the creation of a Scottish parliament.
He was known as a friend to numerous constituents and peers, with some referring to him affectionately as Bob rather than his full title of Robert.
His death at the weekend has led to many former colleagues paying tribute to the devoted politician who they said was an inspiration and guide.
Current seat holder for Caithness, Sutherland and Easter Ross, Jamie Stone, who is also a Scottish Liberal Democrat representative, expressed his admiration of Lord Maclennan yesterday, describing him as "a real gentleman".
Mr Stone said: "I owe Bob a great deal of gratitude in that he was such a help and guide over the years.
"More than that, he was the best constituency MP you could have.
"Bob would go to the ends of the earth to solve a problem for constituents and local folk loved him for that.
"He really is the shining example to which all public representatives should be judged but one thing for certain is he will not be forgotten."
Mr Stone said Lord Maclennan showed a "genuine interest" in each and every person he interacted with, treating "us all the same," from "duke to manual worker".
Lord Maclennan was appointed the joint leader of the newly merged Liberal Democrat party.
He retired from his role as an elected representative in 2001 after 35 years representing the people of Scotland.
Acting leader of the Liberal Democrats, Sir Ed Davey, said Lord Maclennan was "the kind of politician we all strive to be".
He said: "It is with great sadness that we learn our friend and colleague Bob Maclennan has died.
"Bob was the kind of politician we all strive to be. Considerate, honest and hardworking with an uncanny ability to reach out across the political spectrum to find common ground.
"He was also a great servant, over many decades, to his Highland constituents.
"A passionate advocate of devolution, he campaigned tirelessly for the creation of the Scottish parliament and wider constitutional reform.
"As Liberal Democrats, we also pay him a huge debt of gratitude. It was his determined leadership and bravery that proved critical in the formation of the movement we know today."
Current leader of the Scottish Liberal Democrat party Willie Rennie also paid tribute to his "close friend".
He said: "Bob was such a kind and generous gentleman who was passionate about social democracy and fairness.
"He was a dedicated servant for the Caithness and Sutherland and founder of the Liberal Democrats.
"A close friend and mentor to many in the party he will be missed so much."
His long-time constituency agent Calum Mackenzie yesterday recalled with affection Lord Maclennan's near 31-year stint as the far north's MP.
His tie-up began in the early 1980s following the former Labour junior minister's defection to the Social Democratic Party, which he went on to briefly lead.
Mr Mackenzie, from Thurso, continued in the voluntary role until Lord Maclennan stepped down as a Lib Dem MP in 2001 and joined the House of Lords.
"He had an excellent record as a constituency MP," said Mr Mackenzie.
"He was very assiduous and followed up issues that were raised with him very diligently."
Mr Mackenzie said this track record enabled him to win nine general elections out of nine, despite representing three parties.
"He was very well respected in the area and had a very difficult job to do given that he had to deal with the logistics of living in London through the week and returning to his constituency at weekends," he said.
After joining the Lords, Lord Maclennan and his wife Helen retained their home in London as well as their bases in Rogart and Barrock.
He enjoyed a lifelong interest in music and the arts and in the conservation of vernacular buildings.
In recent years he suffered failing health after the onset of a dementia-related condition.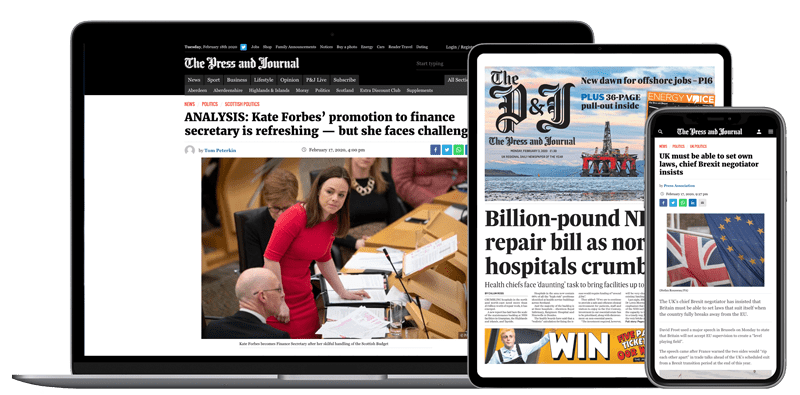 Help support quality local journalism … become a digital subscriber to The Press and Journal
For as little as £5.99 a month you can access all of our content, including Premium articles.
Subscribe