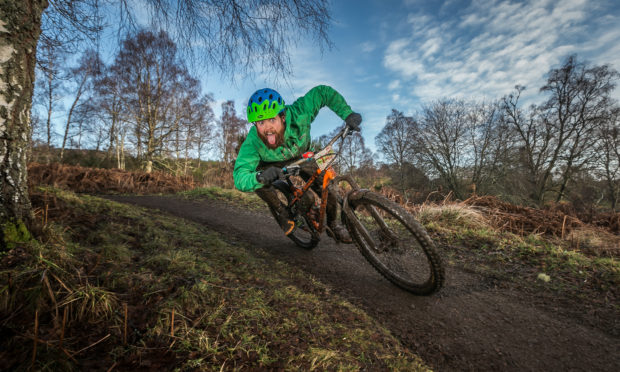 More than 1,000 hardy cyclists battled it out over the course of the weekend as the gruelling 24-hour Strathpuffer event was again hailed a success.
The competition– which attracts scores of mountain biking enthusiasts, fundraisers and support crews – played-out in about 17 hours of darkness as well as challenging weather conditions as competitors went head-to-head to complete as many laps as possible of the 12.5km (7.7 mile) circuit.
It's considered something of a rite of passage among Scotland's top riders, eliciting feelings of both trepidation and excitement.
And organisers admitted Storm Brendan had transformed the course into a gruelling mud-fest.
Triumphing in this most testing 15th edition were the OrangeFox Bikes Citrus Vulpes quartet completed the most laps over the 24 hour period, amassing 30 in the impressive time of 24 hours, 15 minutes and 29 seconds.
A spokesman said: "Any hopes of staying warm and dry evaporated after lap one, with riders switching their focus to staying upright instead.
"As son as the sun went down in the Highlands and temperatures plummeted well below 0 degrees celsius, the 1,036 competitors dug in with real 'Puffer-esque commitment, grinding out lap after lap in the freezing and muddy conditions."
Kyle Beattie took home the male solo title for 2020, completing 25 laps in the allotted time.
Mr Beattie said: "What a race. It was crazy. A little nuts.
"It's so different, probably, unique and that is why I love this place."
Zara Mair was the female winner after completing 18 laps in an impressive 22 hours, 14 minutes and 23 seconds.
Following the race, she said: "It was tough – really tough. I felt sick for about five laps at the end.
"The plan was to not get into the van, which I did, and the plan was not to go to sleep, which I did as soon as I shut my eyes, so the plan didn't go very well.
"This was always on the hit list, so I have done it and now I can retire."
Over the course of the weekend's event, which began at 10am on Saturday morning, riders clocked impressive figures with the total distance combined for all taking part recorded as 42,120 miles – the equivalent of navigating the globe one-and-a-half times.
Race organiser Steve MacDonald said: "It went really well again this year. The event itself has got such a good reputation that people come from all over now.
"It felt like it was a special year and it was great to see people helping each other out yet again."
The event began back in 2005 and was originally intended to be a one-off, but has grown into an annual fixture and attracts competitors from all over the globe.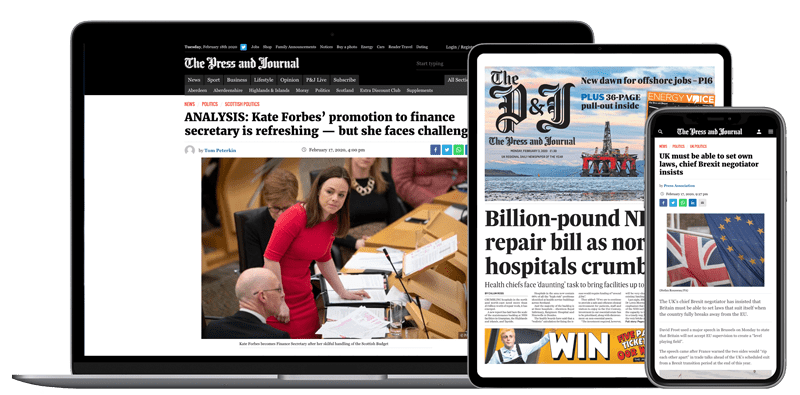 Help support quality local journalism … become a digital subscriber to The Press and Journal
For as little as £5.99 a month you can access all of our content, including Premium articles.
Subscribe