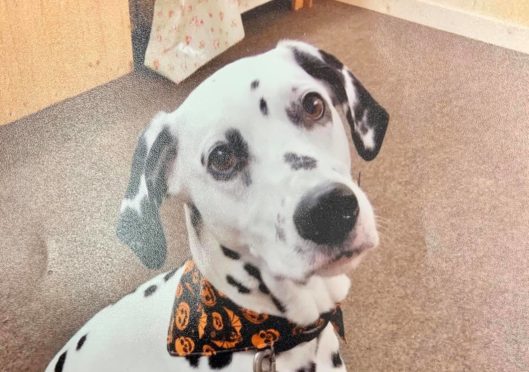 She was a near-permanent fixture in Inverness's Victorian Market with her busker owner.
Emily, the 11-year-old Dalmatian, sat faithfully by her owner John Casey's side as he stood busking daily at the market's Queensgate entrance.
Following a short illness, his "beloved" companion died in the early hours of yesterday morning.
Taking to social media, her devastated owner shared the "heartbreaking news."
He said: "My beloved Dalmatian Emily died early this morning after a sudden illness. She was 11 and a half years old and we were together since she was 8 weeks old. The years I spent with her have all been wonderful."
He added: "She was a true friend to me and I feel that I was the luckiest guy in the world to share her life with her. I want to thank all the people who have shown both Emily and myself such extraordinary kindness throughout the years. Thank you.
"I miss, and will miss her more than words can say"