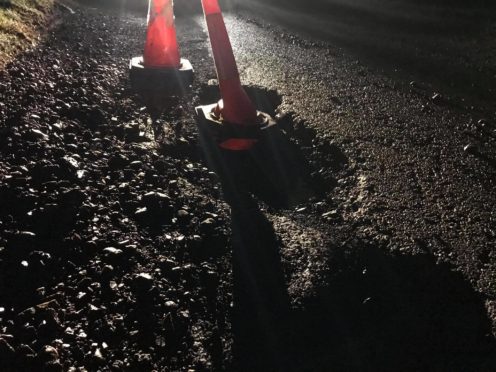 A Highland resident is urging motorists to take a stand and report pot holes after finding one so big he had to stop and cordon it off himself.
Robert MacInness from Kishorn was travelling the A890 Stromeferry Bypass when he came upon the crater.
After witnessing the "horrendous" road conditions whilst travelling to and from Skye, the 21-year-old decided to take action by pulling over in the early hours of Saturday morning to place cones around the crumbling area.
Just days after reporting the damage to the Highland Council, it understood the road has now been repaired.
He explained: "Saturday was the first time I had seen it as I drove past it on my way to Skye. There were two cars off the road, one car had its hazard warning lights which had damage and a car parked further up which was abandoned with damage.
"It's horrendous. It's not often I stop and do something about it, you normally just keep driving, but this time I thought there had already been so many cars damaged, I am not just going to drive past.
"We will just have to wait and see how long it lasts."
The revelation comes just days after breakdown firms confirmed a 20% rise on vehicle breakdowns caused by potholes in the last three months.
In an effort to safeguard roads across the north, the young motorist is now urging fellow residents to take a stand by reporting them to Scotland's largest local authority.
Mr MacInness added: "I think a lot of it has to do with people not actually officially reporting these potholes. I myself have done it, you drive past a pothole and you think that's really bad but you don't do anything about it.
"A lot of people shun the council for not doing anything about the roads but at the end of the day the council can't go round checking every single piece of road in the whole of the Highlands.
"It is all very well blaming the council but the council don't know where all these potholes are.
"My message would be if you see a bad pothole, stop, take a photo if safe to do so and report it."
A Highland spokesman said: "The Stromeferry section should be fixed now."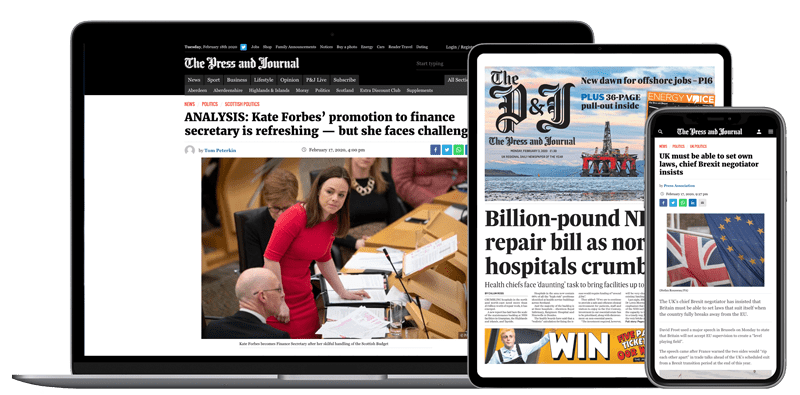 Help support quality local journalism … become a digital subscriber to The Press and Journal
For as little as £5.99 a month you can access all of our content, including Premium articles.
Subscribe