VIDEO: Stranded sailor launches crowdfunding appeal to help set sail for home
A solo sailor stranded in Sutherland has been "overwhelmed" by the support of Sutherland residents as he launches a crowdfunding appeal to help him set sail for home.
Darragh Carroll, from Ireland, began his perilous voyage from Norway to Ireland across the North Sea late last year after purchasing a 30ft traditional wooden boat.
After spending Christmas in Orkney on the way, the 25-year-old set his sights on reaching his next marker of Kinlochbervie in Sutherland – but torrential conditions forced him to seek shelter in Loch Eriboll.
As conditions deteriorated, he was forced to abandon ship as the vessel capsized and began taking on water.
The fully-qualified chef has spoke of the overwhelming support being offered by the locals as he works day and night to restore his vessel.
He said: "It was really, really incredible to see how the community came together and came out. It's one of those things that really reminds you of how lucky you are and aspects of life.
"The first day there was around 14/ 15 people came out and spent a full 14-hour day bringing my boat further up onto land and it wasn't necessarily a day of comfortable weather. It was lashing rain for most of the day and since then I have been working with local fisherman who have come to my aid – almost every day when they are not out fishing."
He added: "I feel so welcome. I think the people of the Highlands of Scotland are really special.
"I would like to say a really big thank you to the people of the Highlands for everything they have done so far. It's been overwhelming the help and quite inspiring to be such warm hearted helpful people."
As the lone sailor works with local fishermen to get his vessel back to working order, he has now launched an online crowdfunding appeal in the hopes of raising more than £2,100 towards the repairs.
Mr Carroll says the money will be used to help buy essential materials to help ensure his boat remains watertight and safe for the remainder of his voyage.
He explained: "There is a lot of safety equipment that has completely gone – and right now the repairs are there but they are quite temporary because I have to find a better place where I can find better materials because right now it is all about safety."
Reflecting on his journey he said: "It's a huge growth of my individuality and character and the amount of characters that I have met along on this journey and the skills, trades and intuitions I have gained. The main thing I will take away from this is hardened character with multiple skills and traits."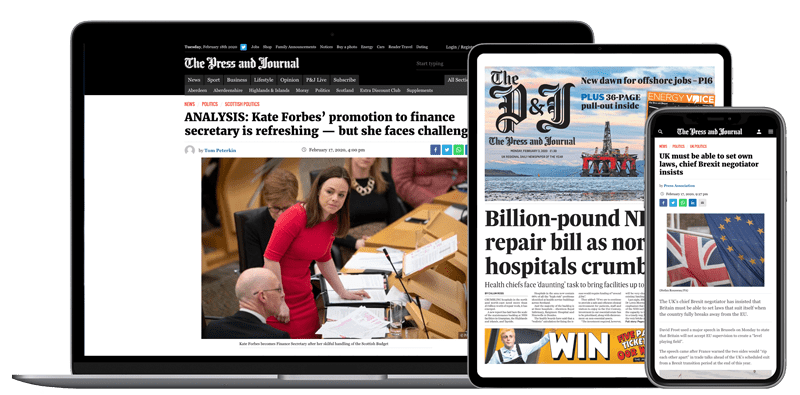 Help support quality local journalism … become a digital subscriber to The Press and Journal
For as little as £5.99 a month you can access all of our content, including Premium articles.
Subscribe