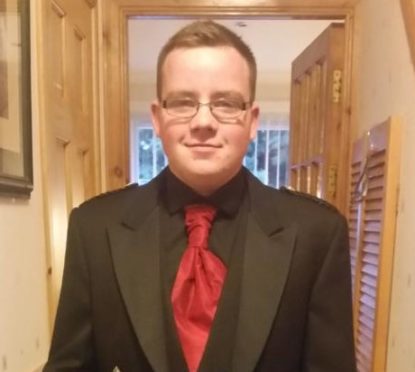 A speeding motorist who killed another driver in a north crash was yesterday warned he could face a substantial prison sentence.
Mikey Durdle, from Beauly, was driving on the A835 in Ross-shire when his white Audi S3 collided with a red Seat Leon being driven by Kyle Robertson.
Mr Robertson, 20, from Smithton, died from a head injury following the crash near Garve on February 25, 2018.
His car crossed a railway line and hit a tree after the two cars collided on the road.
Yesterday, Mr Robertson's mother told how his death has "tormented" her family since the crash, and hoped for "some peace" now.
Durdle, 23, of Teandalloch, admitted causing the death of Mr Robertson by driving dangerously and at excessive speed, when he appeared at the High Court in Edinburgh.
Advocate depute Alex Prentice QC said a group, including Durdle and Mr Robertson, had organised to meet up at a Dingwall supermarket to drive west to a viewpoint.
The prosecutor said a woman who was travelling on the same road saw part of the collision in her rear view mirror.
Moira Taylor estimated that she was driving at about 30 mph when she was overtaken by a black car travelling at approximately 80 mph.
As that vehicle disappeared from view ahead she looked in her rear view mirror and saw two other cars approach from behind.
Mr Prentice said: "She noticed they were on the wrong side of the carriageway and the first one was red."
She formed the view that the second one was driving closely behind the red car.
The prosecutor told the court: "She saw both vehicles leave the carriageway and disappear from her view."
A 999 call was made after the crash and several passersby stopped to try and help.
One of those was fire service worker Grant Inkston, who went to the aid of Mr Robertson who was still in his vehicle.
The advocate depute said: "Mr Robertson was bleeding from his mouth and ears and was unconscious."
A former ambulance technician and a nurse joined attempts to resuscitate the crash victim and were later joined by a GP.
A specialist independent collision investigator found in the moments following the crash the Audi had a speed range of 84 to 76 mph.
Mr Prentice said: "It is likely that the speed immediately prior to impact would have been higher than this."
The judge acknowledged that joiner Durdle had never been to prison before but told him he had pleaded guilty "to an extremely serious criminal charge".
Lord Arthurson agreed to continue his bail, but warned it is likely that he will receive a substantial custodial sentence.
Durdle's case was continued to the High Court in Aberdeen in March.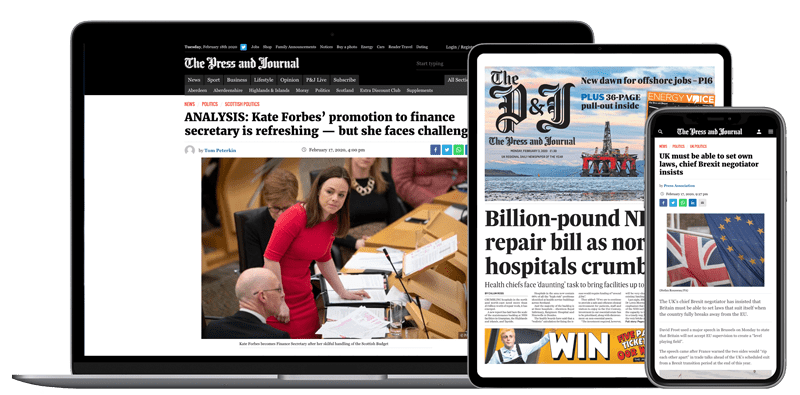 Help support quality local journalism … become a digital subscriber to The Press and Journal
For as little as £5.99 a month you can access all of our content, including Premium articles.
Subscribe