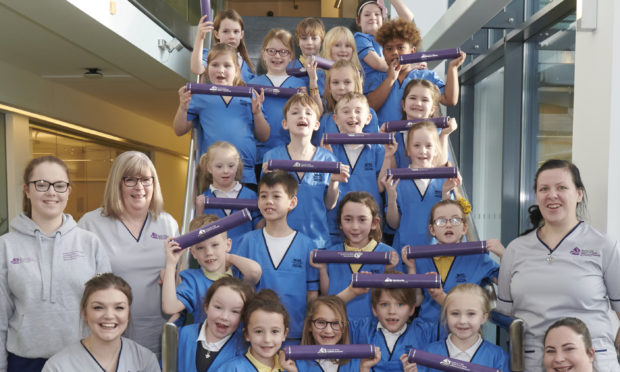 Children from Raigmore Primary School in Inverness had a taste of what it could be like to work as a nurse.
The class of 23 pupils from primary three gathered at the Centre for Health Science in the city for sessions on CPR, exercise, midwifery and handwashing.
They had the opportunity to try on mini nurse uniforms and were presented with a graduation certificate by Iona McGauran, lead nurse for Raigmore Hospital.
The "small uniforms" event, organised by the University of the Highlands and Islands and NHS Highland, aimed to provide a taste of what it is like to be a nurse and to promote the profession as a rewarding career option.
The event is part of the Scottish future nurse and midwife programme, an initiative developed by NHS Education for Scotland to shine a light on careers in this area, to address stereotypes and to tackle gender imbalance within the vocation.
Professor Annetta Smith, head of nursing at the University of the Highlands and Islands, said: "The World Health Organisation has designated 2020 as the Year of the Nurse and Midwife and it's important for us to engage young people in the Highlands at every stage of their school journey to raise awareness of the potential for exciting nursing and midwifery careers."
UHI offers a range of health-related courses, including degrees in adult nursing, mental health nursing and psychology.