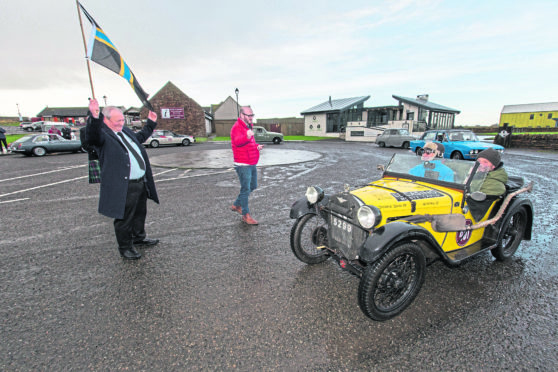 Twelve classic and vintage cars were flagged off from John O'Groats yesterday at the start of a 400-mile heritage run to mark the Caithness village's historic link to the Monte Carlo Rally.
The procession of famous marques from motoring yesteryear made their way to Aberdeen, from where they are due to set off today for the second leg to Glasgow, from where the main rally gets under way tonight.
Yesterday's crews were following in the tyre tracks of the pioneers of the famous rally as Groats had served as its Scottish starting point until the start of the Second World War.
The connection was revived in 2016 to commemorate the 90th anniversary of Victor Bruce becoming the first Briton to win the 2,500-kilometre (1,550-mile) marathon from Caithness to the French Riviera.
James Slevin, organiser of the Scottish tour, explained that the attraction of the far north launch owed much to the extra points competitors gained from covering as many miles as they could in their home country.
"That rule changed and the Groats link fizzled out after the war," said Mr Slevin, originally from Thurso but now based in Glasgow.
"The Scottish heritage run has restored its place in the history of the rally and even people who are not involved in the motoring scene are now aware of the event."
The oldest car lining up at the 'end-of-the-road' start point yesterday was Andrew Goodfellow's bright yellow, open-top Austin Ulster.
The 51-year-old Dundonian, who runs a business restoring vintage and veteran cars, is taking part in his first run from Groats but completed the Monte Carlo Classique in 2017 in his 90-year-old car.
It has no heating so the pair come prepared with thermal clothing.
With temperatures hovering above freezing yesterday, he said it is nowhere as cold as the 2017 rally.
"It was minus 12 going over the French Alps and we really felt it then," he said.
Mr Clark and his wife Gail, from Laurencekirk, were making their second appearance in the Scottish tour.
Piper Michael Miller, 29, from Wick struck up as the cars were flagged off by local businessman Walter Mowat.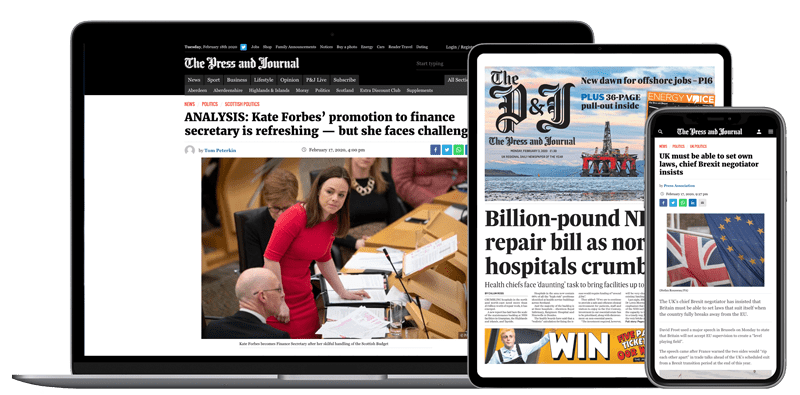 Help support quality local journalism … become a digital subscriber to The Press and Journal
For as little as £5.99 a month you can access all of our content, including Premium articles.
Subscribe