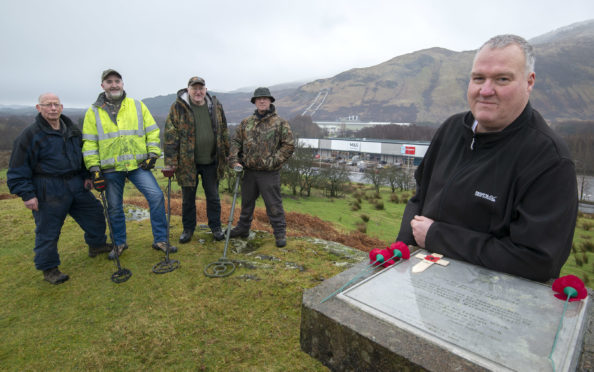 A ceremony to mark the 375th anniversary of the Battle of Inverlochy took place at the field where the conflict took place yesterday.
Lord Montrose, leader of a Royalist army, attacked the forces of the Duke of Argyll early on the morning of February 2 1645.
The Duke's forces were encamped under the walls of old Inverlochy Castle.
Members of Lochaber Archaeological Society gathered on the hill above the battlefield yesterday to remember the action – and the men who were killed.
Members of the society and of West Highland Metal Detectors have been working around the area thought to be part of the battlefield, where work is currently under way on a new soap factory and visitor centre.
Standing beside a plinth erected to mark the scene of the conflict, local historian Robert Cairns gave a speech outlining what is believed to happened on that day.
He said: "Argylls' men were pressed back. The battle swung round to the west of the castle which was held by Argyll and a party of about 200 Campbells retreating the main battle made a desperate attempt to find safety within the walls.
"However, their retreat was cut off and the castle fell to Montrose's men. It is said that the battle was so fierce that the moat and river ran red with blood for days after the fighting.
"Other fleeing Campbells were pursued and slaughtered on the banks of Loch Eil and the slopes of the Cow Hill a few miles away, the Covenanters losses estimated at around 1500 men, while the Royalist losses were recorded as few."
The ceremony followed work carried out beside the nearby Alvance British Aluminium Smelter, where artefacts perhaps relating to the combat were found during its construction 90 years ago.
First action in the battle took place south west of the castle with Argylls' forces and Montrose's  men facing each other on a ridge on the site of the present aluminium factory.
The ceremony to mark the anniversary of the battle was itself held on a ridge which now overlooks a retail park as well as the smelter.
Mr Cairns first started researching the battle as a teenager volunteering in Fort William's West Highland Museum and, over the years, has been active in seeking more information through both archaeological digs and metal detecting.
This has led to discoveries of musket balls, coins and perhaps horse tack, but he believes there are still some major finds to be made.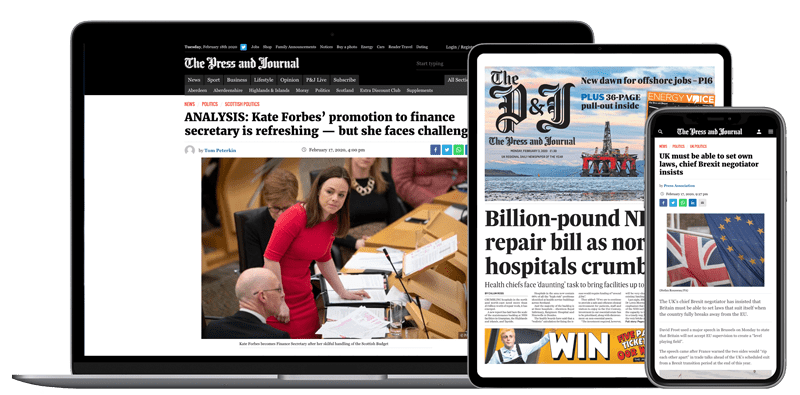 Help support quality local journalism … become a digital subscriber to The Press and Journal
For as little as £5.99 a month you can access all of our content, including Premium articles.
Subscribe