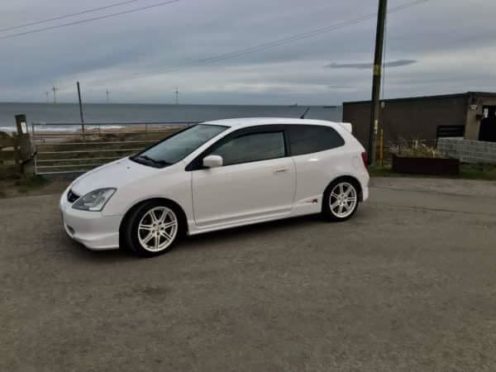 A north motorist is appealing for the public's help in locating his "extremely rare" car stolen from outside his home in the early hours of Sunday morning.
Lee Strachan, 31, last saw his white Honda Civic Type R parked outside his home on Balgate Mill in Kiltarlity around 11.30pm on Saturday upon returning home from an evening at the local pub.
However, by the morning, his car was gone.
Since reviewing CCTV footage from the local hall, the devastated owner has now established the car was loaded onto the back of a small recovery truck around 2.30am before being driven out of the village.
He explained: "It's not something you expect to happen when it's there the night before and you still have the keys.
"The car was there when I got back at 11.30pm from the local pub but it was gone by the morning.
"We are right in the middle of a housing estate and they have come and just dragged a car onto a recovery truck without any kind of worry or anybody hearing them or seeing them.
"It's been quite a shock to everyone in Kiltarlity because it's not something that happens. There's not really any crime in Kiltarlity as such. It's a remote area."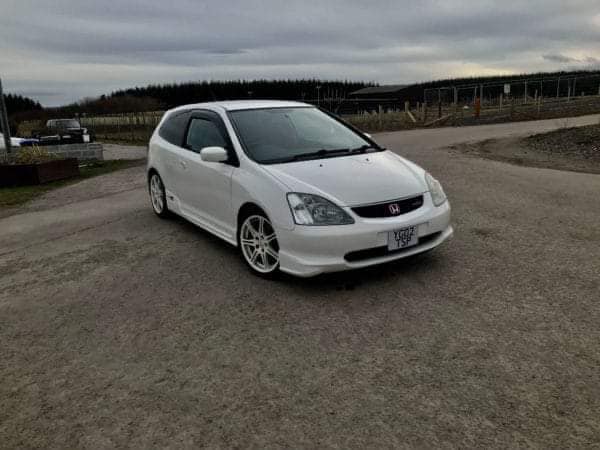 The rare vehicle – estimated to be worth around £6,000 – was imported from Japan and is believed to be one of only a few driven in the north.
Following a heartfelt appeal on social media, Mr Strachan has been inundated with messages from fellow motorists reporting sightings of the vehicle on the back of a truck in Inverness and along the A96, heading towards Aberdeen.
He urged anyone with information to contact police.
He added: "It's quite a financial loss if I don't get the car back but I would quite like to see whoever has taken it is prosecuted for it. You can't just go round taking other peoples things, people work hard and pay for things.
"I would urge them to just hand it back or hand it to the police or even if people were driving up and down the road that night and they have a dash cam, it might have the registration of the truck that took it.
"It's quite obvious someone knows something about it which might lead to finding it somewhere. If anyone does knows anything they should contact police."
A police spokeswoman said: "Police were called around 10.50am on Sunday, 2 February, 2020, following a report of a theft of a car in Kiltarlity, Beauly. The car was a White Honda Civic Type R with registration plate YG02 TSP. Inquiries are ongoing. Anyone with information on the whereabouts of this car is asked to call police on 101."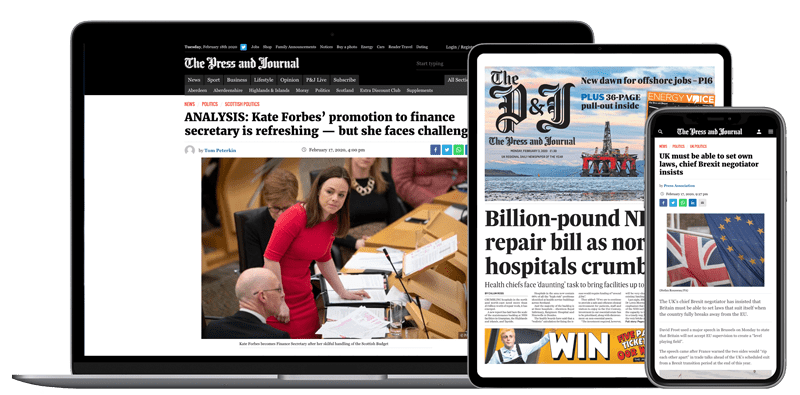 Help support quality local journalism … become a digital subscriber to The Press and Journal
For as little as £5.99 a month you can access all of our content, including Premium articles.
Subscribe