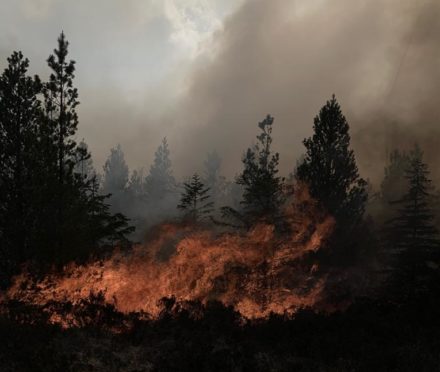 A series of wildfire awareness events are to be held in a bid to reduce the number of blazes experienced across the north.
Ross-shire, Sutherland and Moray were particularly badly hit by blazes last year, and the devastation caused in Australia has recently highlighted the seriousness of the problem.
Wildlife Awareness Week runs at the beginning of March and Wester Ross Biosphere will be hosting a number of events, culminating in a workshop and training conference in Kinlochewe Hall on March 6.
The Scottish Fire and Rescue Service national lead on wildfire reduction, Bruce Farquharson will be among the knowledgeable speakers.
Biosphere chairwoman Audrey Sinclair said: "We're delighted that our nature working group has taken the lead on this.
"We have become increasingly concerned about the widespread damage that wildfires can cause, and the news headlines from Australia in recent months have brought home just how terrifying these fires can be for people as well as wildlife.
"Closer to home, we have seen over recent years how a small mistake such as a match or cigarette dropped, or a muirburn in the wrong conditions can lead to widespread damage, which has also a huge financial impact for land owners.
"The conference on March 6 is designed to give practical advice on how to avoid a wildfire and what to do should one arise. It will be useful for land managers and for the wider community alike."
Highlife Highland ranger Jenny Grant will be working with children at Kinlochewe Primary and Ullapool High School to create posters which will remind visitors to be careful to avoid a fire.
Gavin Skipper, National Trust for Scotland ranger at Balmacara Estate, will also be working with primary schools in his area, and with secondary school pupils at Plockton High School to look at the effect of wildfire.
He said:  "Wildfires have become an increasing problem in the area, and we are keen to find ways that we can reduce the risk. I'm delighted to be able to work with young people in the area to look at ways this can be done."
Young woodlands are particularly vulnerable to wildfire, and with more tree planting being encouraged to combat climate change the risk of wildfire could increase.
There will be a number of walks, including one on March 3 through Ben Shieldaig's pinewood, led by Malcolm Turner and Donnie Chisholm of Woodland Trust Scotland.
Another, on March 4, will be led by Jenny Grant and takes place from Diabeg to Craig Bothy, Torridon, an area that has been affected by wildfires.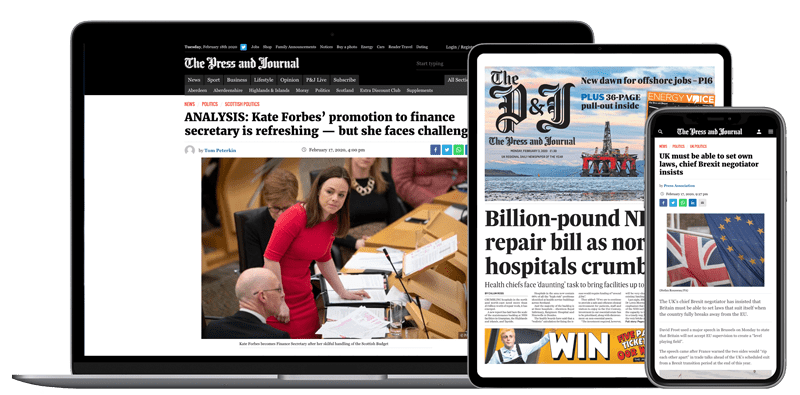 Help support quality local journalism … become a digital subscriber to The Press and Journal
For as little as £5.99 a month you can access all of our content, including Premium articles.
Subscribe