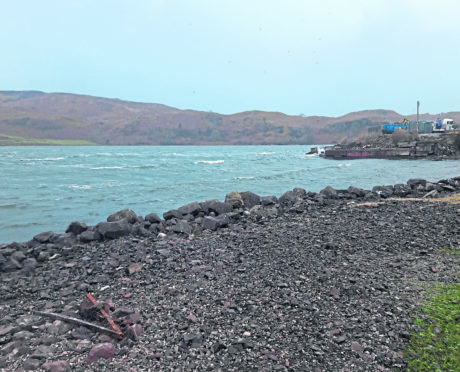 Staff from a north dive centre made desperate attempts to resuscitate a man who became unwell before he attempted a dive close to their base.
The 50-year-old man who died was part of a group of four experienced divers from the Yorkshire area.
They had travelled to Oban for some leisure diving in the Sound of Kerrera and had entered the sea at Puffin Bay at Gallanach, where the Puffin Dive Centre is situated.
The casualty was surface swimming at around 10am on Sunday when he became unwell before he started his dive.
An eye witness said: "He told his dive buddy he had chest issues and difficulty breathing. He lost consciousness and his companion towed him to the closest point of the shore.
"This proved to be a difficult point to extract him from the water. Staff from the nearby Puffin Dive Centre came to the scene to help, some by boat and some on foot.
"Using a rope they were able to pull the man out of the water."
The dive centre staff provided CPR and resuscitation, which continued for approximately 20 minutes until the emergency services arrived.
Iain MacKinnon, Oban Coastguard station officer, said: "The man involved was ashore by the time the services got there. There is an engineering yard just next to Puffin Dive Centre. He came ashore there and the coastguards went through the yard to get to him.
"His companions managed to get him up and into the shore before the coastguard team arrived. The coastguard team joined in the first aid and CPR attempts but sadly it didn't work.
"It appears to be a private group of divers. Quite often groups of friends go up for the weekend and go diving, that appears to be the case in this one.
"Oban Lifeboat Station is only a short distance from where it happened and was on the scene very quickly, but the person was already ashore.
"We think the group were diving from the shore, which would probably be the sensible thing with the weather. There was no boat involved."
A spokesman for Oban Lifeboat said: "At 10.14am the UK Coastguard requested the immediate launch of Oban Lifeboat following reports of a group of divers in difficulty to the South of Oban.
"Despite challenging conditions the lifeboat reached the scene quickly, but found that the divers had already been recovered from the water."
A small inflatable boat carried by the lifeboat was made ready to put the crew ashore to assist with casualty care, however the ambulance service and coastguard rescue teams arrived and were able to assist the casualties.
Police said they were investigating an unexplained death but there did not appear to be any suspicious circumstances.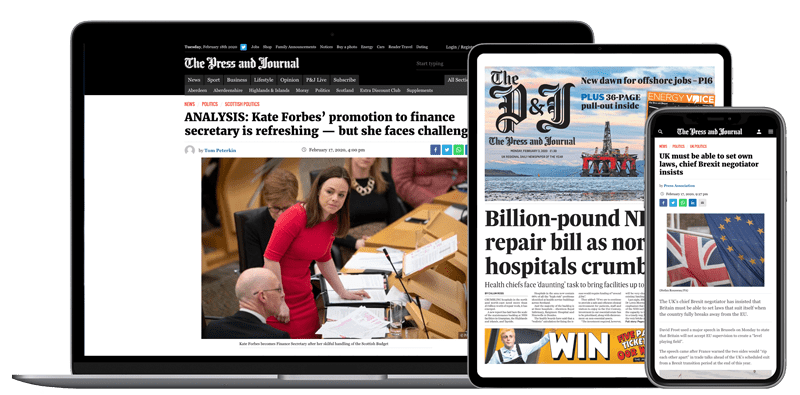 Help support quality local journalism … become a digital subscriber to The Press and Journal
For as little as £5.99 a month you can access all of our content, including Premium articles.
Subscribe