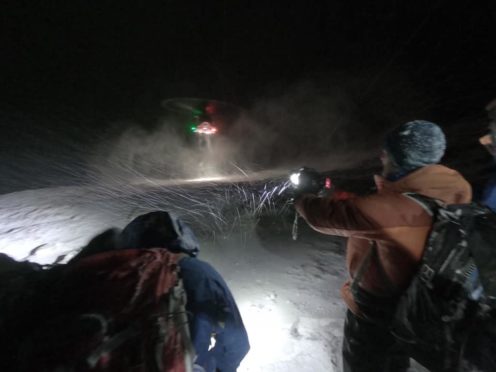 Rescuers believe more should be done to highlight the dangers of Ben Nevis after a "bunch of idiots" wearing trainers had to be airlifted from the mountain in -20C blizzard conditions.
On Monday, the Lochaber Mountain Rescue Team deployed 22 courageous members to save the lives of four "traumatised" walkers who attempted to scale Britain's tallest peak without maps, ice axes, crampons, and while three of them were even wearing trainers.
Conditions on the mountain were described as a "whiteout", with winds of around 80mph.
Although all four were located and taken to hospital in Fort William, John Stevenson, the leader of rescue team, said they were "given a piece of our minds".
He said: "It was sheer stupidity. They were a bunch of idiots. We have never had to rescue people in trainers in winter before. They are so lucky to be alive.
"We found them several hundred yards apart and had to cut footsteps in the ice to get three of them down.
"They were so poorly equipped it was not true. I cannot praise my team highly enough. They risked their lives and did a brilliant job. Those four would not have survived the night – no way.
"They couldn't say much at the time – because they were so traumatised. But we have since had a message from the hospital to say that they are grateful."
John Allan, the former leader of the Cairngorm Mountain Rescue Team, said he believes more should be done to spread the word that Ben Nevis is a serious challenge for even experienced mountaineers, regardless of the weather.
He argued that the routes are poorly promoted in a way which does not reflect their difficulty, and encourage inexperienced or unequipped people to give them a try.
Mr Allan said: "An awful lot of people want to go up Ben Nevis because it's the highest mountain in the UK, but it's a major expedition at any time of the year.
"People still tend to call the main track up Ben Nevis the 'tourist track', and I know there have been efforts for years to take a focus off that nickname because in reality it's a very serious mountain path that requires mountaineering skills.
"So if you're a visitor from another country and you're interested in a little hill walk, and you find out about this so-called 'tourist track' up the highest mountain of Ben Nevis, you might just go ahead and try it.
"So it's semi-understandable that they may think they it's easier than it actually is.
"What annoys me about the current situation is this group being referred to as climbers, well quite frankly you just wouldn't get any serious climbers going out wearing trainers in the winter.
"I would have called them tourists who have gone astray, because they obviously don't have a clue."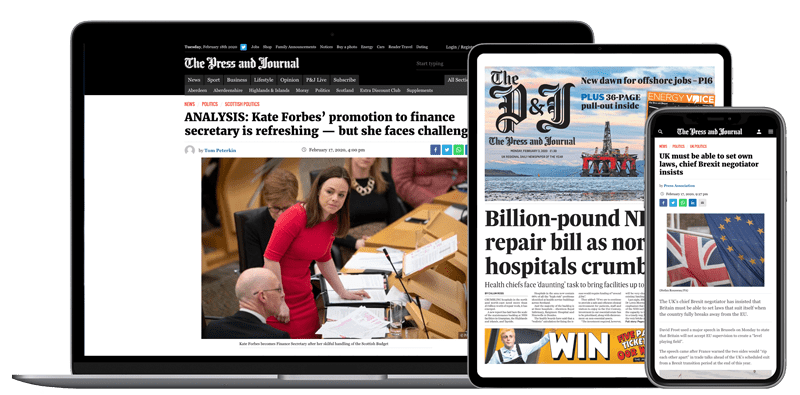 Help support quality local journalism … become a digital subscriber to The Press and Journal
For as little as £5.99 a month you can access all of our content, including Premium articles.
Subscribe