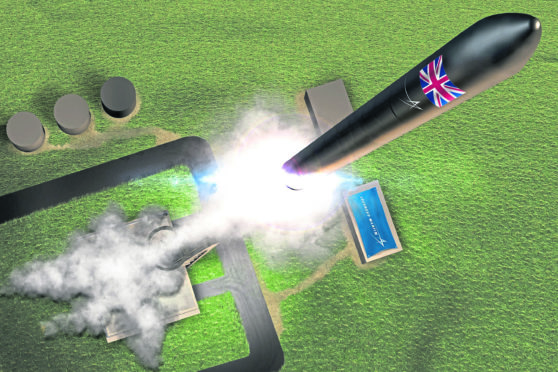 As plans for Europe's first vertical launch spaceport in Sutherland take a major step forward, here is a look back at how the project has progressed so far.
July 2018
A'Mhoine, between Tongue and Durness, was selected as the proposed site for the country's first spaceport back in July 2018.
The UK Space Agency said the area would be the best place in the country to highly sought-after satellite orbits with vertically-launched rockets.
Agency chief executive Graham Turnock said the spaceport would "help kick-start an exciting new era for the UK space industry" – an industry he claims is potentially worth £3.8 billion to the UK economy over the next decade.
October 2018
Public consultations begin on the £17m project.
Suggestion made that Lockhead Martin, the US company developing the project, will lodge a planning application in 2019.
A campaign group is formed to oppose the construction of the spaceport, following a split among local crofters at the Melness Crofting Estate.
January 2019
Private spaceflight company Orbex buys a vacant building in Forres.
Its the intention is to use it as its base to manufacture the rockets that will be launched from the Sutherland spaceport.
March 2019
HIE director of business and sector development David Oxley states he believes the spaceport plans could create a jobs bonanza, with "significantly more" than 400 jobs on the horizon.
Mr Oxley told the P&J he reckoned the sector could become as important to the Highland economy as renewable energy.
Far North MSP Gail Ross outlines her support for the project, while Scotland's largest land-owner, Danish billionaire Anders Holch Povlsen is reported to be against it.
June 2019
Fresh questions over the suitability of the A'Mhoine site is raised by a new study.
Research by Professor Mike Danskin, of Heriot-Watt University, and Geoff Whittam, of Glasgow Caledonian University, expressed concerns that – far from bringing jobs and prosperity to the area – the spaceport would obstruct the development of more appropriately scaled businesses.
August 2019
The boss of rocket builder Orbex comments that blasting off from the Highlands is "fast becoming a commercial reality," after the company secures its fourth customer.
September 2019
An official report from HIE casts doubt on how rising costs of the project will be met.
HIE is reported to be "active discussions" with the Scottish Government and the UK Space Agency (UKSA) on the issue.
December 2019
A planning application, expected before the end of 2019, is delayed so last-minute changes can be made to the design proposals.
The alterations are understood to relate to the "visual impact of the launch site", as well as the internal road layout for the development near Tongue.
February 2020
The planning application is submitted to Highland Council.
If approved, HIE expect the first rocket carrying small satellites into orbit to blast off in less than two years' time.