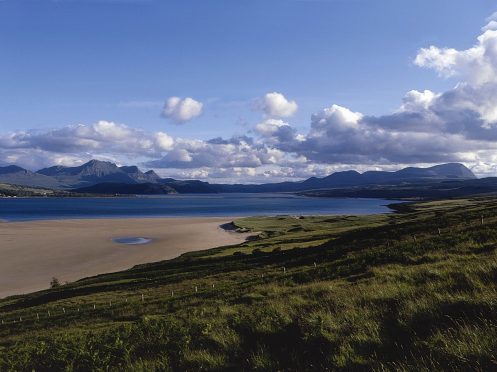 A Sutherland couple has spoken of their disappointment at being outbid for the home of their dreams by billionaire businessman Anders Povlsen, who wants to revitalise the area with a commercial development.
Ellen and David Henderson and their family had set their hearts on buying the former RBS bank house in Tongue when it came up for sale last year.
They initially bid more than twice the asking price, and were subsequently invited to put in a second bid.
The Sutherlands put in a further £10,000, and were informed by the agency handling the sale that the house was theirs.
Mrs Henderson said: "The whole family was overjoyed. My daughter and I had even got to the point of arguing over colour schemes. We were so excited."
But shortly afterwards, the family were told the house had in fact been sold to Mr and Mrs Povlsen for an undisclosed figure.
Mrs Henderson said: "We were devastated.
"Eventually I went so see Mrs Povlsen and told her it was our dream. She said 'It's my dream too.'
"She asked me why we wanted it and I told her for a family home. She said they wanted it for staff accommodation."
Mrs Henderson went on: "I am passionate about our beloved native homesteads, and soon the way things are going there will not be a local sitting around the hearth."
Mr Povlsen's WildLand Ltd has plans to transform the area with accommodation, a microbrewery and events centre.
Wildland chief executive Tim Kirkwood said the company is aware of the couple's disappointment.
He said: "We have done our best to explain that we purchased the property through an open process run by an independent firm of chartered surveyors.
"At the time of bidding, we did not know the identity or intentions of other potential buyers. The bank was not advertised as a residential property at the time of sale. In fact, it had no planning permission for such use."
Mr Kirkwood said WildLand's intention was to bring the old bank back into community use, and there were community conversations taking place about it.
He said: "Our vision is for this building to be of real use for everyone who calls Tongue home – an asset developed with local input at its heart."
The Hendersons are part of a growing groundswell of local concerns that the Danish tycoon's deep pockets are creating unfair competition.
The Kyle of Tongue Hostel and Holiday Park, The Ben Loyal Hotel and Tongue, Melness and Skerray community council have objected to the accommodation part of WildLand's proposals, saying the competition is not fair and will directly displace business from them.
The community council said in its objection: "There are three hotels within one mile of the site and a large and recently built modern hostel as well as B&B facilities in the locality. The planned accommodation facility would provide unfair competition to existing small businesses."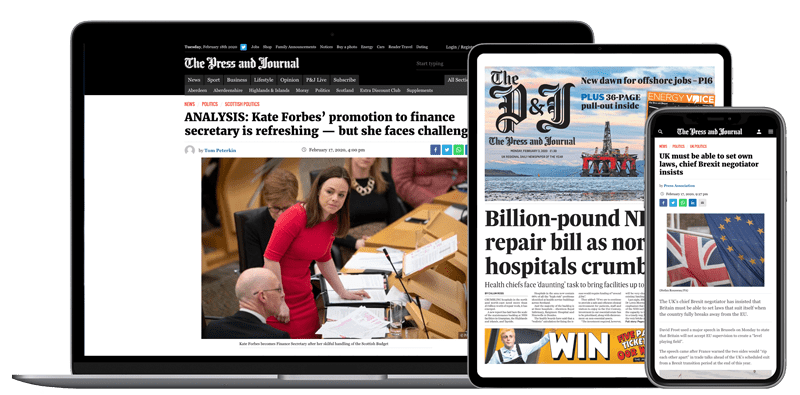 Help support quality local journalism … become a digital subscriber to The Press and Journal
For as little as £5.99 a month you can access all of our content, including Premium articles.
Subscribe