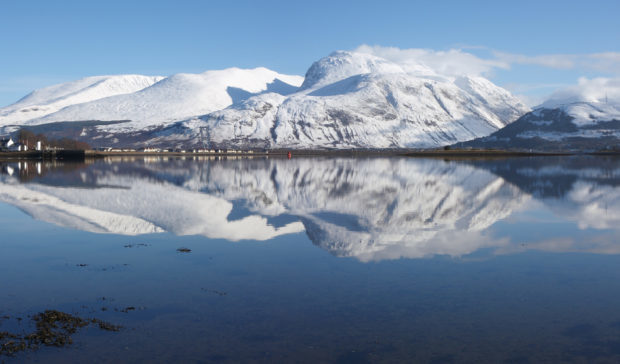 Two climbers have been rescued from the UK's highest mountain.
The rescue comes three days after a group of four walkers – branded "a bunch of idiots" – were saved after they tried to scale Ben Nevis in a -20C blizzard – with three of them wearing trainers.
But this time, Lochaber Mountain Rescue Team said Thursday night's rescue on the 4411ft high peak was in "lovely conditions – meaning you could stand upright and actually see the lights of the Fort below."
The two climbers called for help after being unable to exit Green Gully on the North Face due to a cornice – an overhanging build up of snow – blocking their exit.
The Inverness-based search and rescue helicopter airlifted the team onto the summit plateau where they lowered a member from above and then raised the two climbers up over the cornice.
The four rescued on Monday have since apologised to Lochaber MRT and donated £200, wine, whisky and chocolates.
After a social media barrage, the team graciously said the group should be "cut a bit of slack" after realising their error.
It also sparked discussion about how to keep casual walkers more informed and updated about conditions.