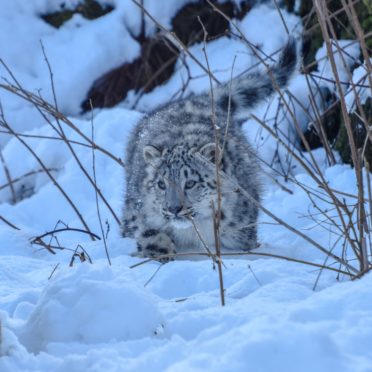 The seven-month-old snow leopard cubs at the Highland Wildlife Park have been enjoying the winter weather at their home in the Cairngorms National Park.
Staff at the wildlife conservation charity confirmed that the cubs, Leannain and Stardust, are spending more time playing and adventuring as they continue to grow and become more confident.
Snow leopards can be found in the harsh, remote, mountainous areas of central Asia.
The species' range is an arc from Mongolia, down through central Asia, along the Himalayas and north into China, however many of the wild populations are extremely fragmented.
There are several organisations involved with the conservation of this species, covering many different areas including research and data storage, education, community-based conservation, and the protection of livestock to prevent their numbers shrinking.
Local people are also involved in various initiatives and there are plans to link fragmented populations by habitat corridors, which may improve the chances of the long-term survival of this secretive and endangered cat.