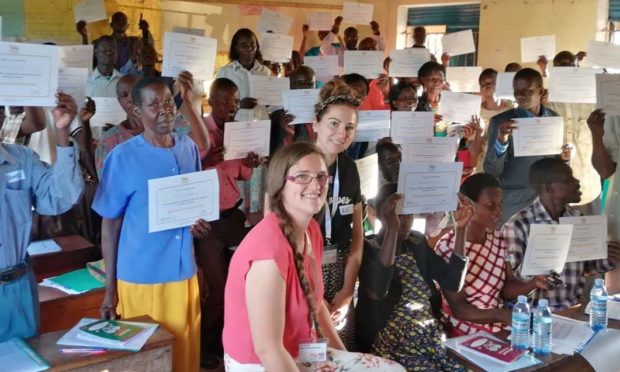 A mum took her young children on a "mind-blowing" trip to a poverty-stricken African nation to show them how lucky they are.
Aid worker Ziz York was fed up with her two daughters complaining about "being poor" when she decided to take them on the eye-opening expedition to Uganda.
She believes that nine-year-old Nia and eight-year-old Robyn now understand how fortunate they are to have been born in the UK.
The 35-year-old mum, who was born in Inverness and works as the overseas project co-ordinator for humanitarian charity Teams4U, hopes her children will now think twice before griping about having it tough.
She said: "Before we went to Uganda, my daughters had been complaining 'oh, we're so poor' because they'd seen friends get holidays to Disney World or getting X-Boxes for their birthdays.
"I said 'you have a roof over your head, we have loose change in our pockets, we can buy pretty much what we want in a supermarket, we are in the top 5% richest in the world'.
"Nia said 'no we're not, we don't have a mansion or servants', but taking them to Uganda made her think.
"They have an understanding now that they are lucky to have much more than most kids do."
Ms York added: "We do live in a suburban bubble, so Uganda was mind-blowing for them.
"I think the biggest eye-opener for them was just the lack of clothing. They were seeing children that were a quarter dressed because their clothes were that ragged.
"They saw the lack of basic supplies we take for granted. The Ugandan kids didn't have pens, paper, underwear, a lot of them didn't have shoes. There were no toys.
"My kids weren't fully exposed to the most dramatic things like children dying from malaria or suffering from serious malnutrition, because of the lack of medical supplies and food.
"But they got enough of an idea about why we need to help. I wish more British people could get that perspective."
Uganda is one of the poorest countries in the world, with inflation, unemployment, inequalities and low economic growth blamed for the high poverty rates.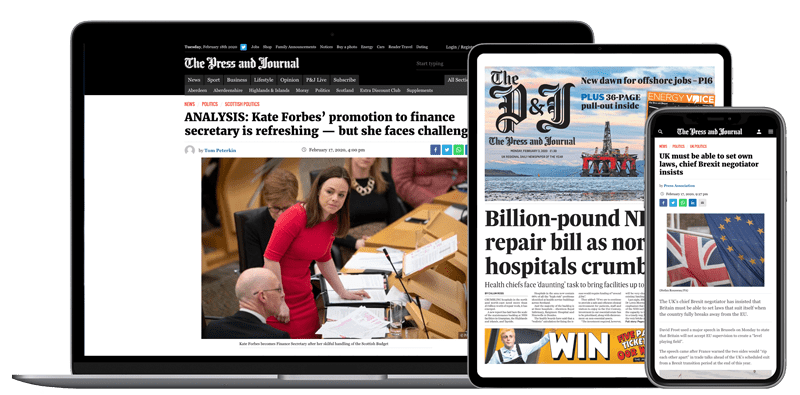 Help support quality local journalism … become a digital subscriber to The Press and Journal
For as little as £5.99 a month you can access all of our content, including Premium articles.
Subscribe