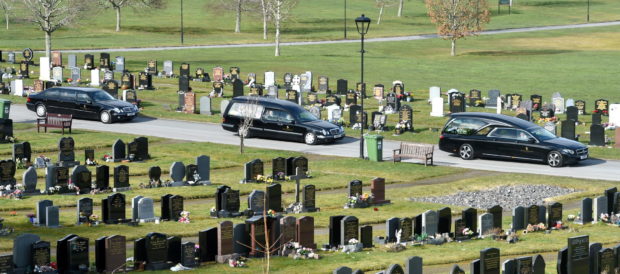 Hundreds of heartbroken friends and family gathered to celebrate the life of a "beautiful family" who were killed in a horrific car crash on the A82.
Rhys Cousin, 25, his wife Gemma, 26, and their young daughters Peyton, three, and one-year-old Heidi were heading north to Inverness on Thursday, February 20 when they were involved in the tragic collision on the A82.
The doting family were travelling in a green Mini Cooper on the Inverness to Fort William trunk road near Torlundy in Lochaber when it collided with a red Ford Fiesta. They all died at the scene.
Mourners lined the hall and the grounds of William T Fraser & Son in Inverness yesterday, with everybody wearing a pink ribbon in tribute.
In advance of the service, a compilation of musical tracks including Circle of Life from The Lion King, A Thousand Years by Christina Perri and Grace by Lewis Capaldi was played alongside a slideshow of photographs of the family of four.
Allan Dunbar, who conducted the service, read a series of eulogies written by relatives, which testified to their heartbreak even as they shared their many fond memories.
Gemma's devastated sister described her as a "wonderful mum" before adding: "When I kiss my boys goodnight, I will be thinking of you."
She also shared fond memories compiled by her siblings including Gemma's love for Children's comedy show Scooby-Doo in her adolescent years.
After growing up together in the same neighbourhood, Gemma and Rhys's romance began to bloom – much to the delight of her family – before they were married in a joyous ceremony in 2015.
Fighting back the tears, Rhys's siblings said "the realisation of this tragedy is heart-breaking" but added the family were "so proud" of how he had matured into a doting father, son and husband.
His sister read out a touching message he had written to his "wonderful wife" as well as sweet cards given to their children to mark their milestone birthdays.
The girls' grandparents also reminisced about their "cheeky" and loving nature and the bond they shared as siblings in their young life.
Their grandfather said "Princess Peyton" and her younger sister Heidi "would have made a great team" with Peyton being the outgoing adventurer and Heidi the brains behind the operation.
During the 45-minute service, a touching family video was shown to a rendition of Lewis Capaldi's Bruises.
Rhys's mother, Samantha Cousin, also took a moment to thank everyone for their love and support which she said had helped her and Gemma's mother Tracy Davidson, as well as their extended families, to come to terms with the tragedy.
As the congregation stood for a moment's refection, Mr Dunbar recited the poem "Five Minutes" reading: "I never got to tell you, how much you mean to me, or that you were the best, that anyone could be" before the service came to a close to the Freya Ridings track "You Mean the World to Me".
Following the humanist service, donations were collected in honour of road safety charity Brake.
The couple have now been laid to rest, each cuddling a child, at Kilvean Cemetery in Inverness.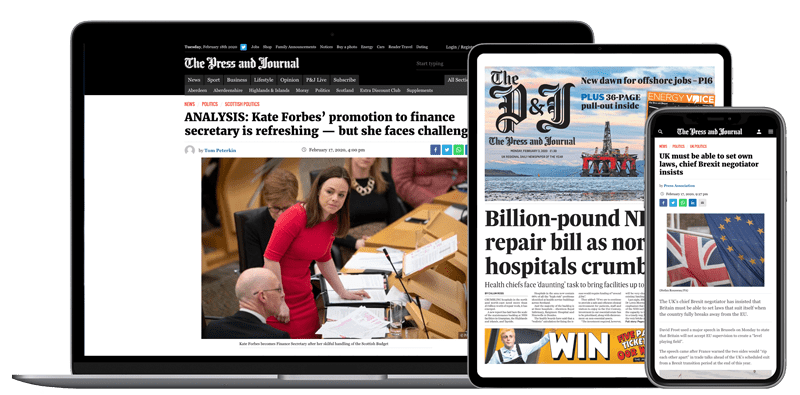 Help support quality local journalism … become a digital subscriber to The Press and Journal
For as little as £5.99 a month you can access all of our content, including Premium articles.
Subscribe