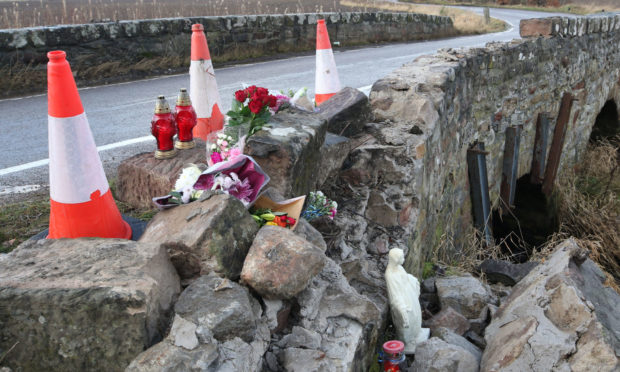 A survivor of a fatal bus crash told an inquiry how she shouted at the driver to slow down just before impact.
Mohamed Chache – considered one of Stagecoach's safest drivers – was at the wheel of the bus when it hit a bridge near Munlochy on the Black Isle. He was thrown through the windscreen and died trapped under the vehicle.
Yesterday, a fatal accident inquiry at Inverness Sheriff Court heard that the bus was travelling at 52mph at the time of the crash – on a stretch of road with a 40mph limit.
The inquiry into the 51-year-old Inverness man's death heard from two of the nine passengers on the bus for the fateful journey.
Lynne Cooper, 50, also from the Black Isle, said: "I had been on the bus with the same driver before. He was a good driver. There was nothing unusual that day. I had no concerns abut his driving before.
"The only thing I noticed was that he was going too fast as we approached the bridge and I shouted to him to slow down a wee bit. Then I was knocked out."
Jean Evans, formerly of Avoch, said: "I felt he was going too fast. The bus was shaking and noisy and when he went round the bend I shouted at my grandson to hold on.
"I felt I was on a merry-go-round as the bus turned over. I felt like I was floating. I ended up on the ground, sitting on the grass and broken glass. It was horrendous. I had no idea how serious it was."
The collision occurred on the B9161 at Littlemill on January 11, 2019.
Sheriff Margaret Neilson heard that agreed evidence of the vehicle's CCTV showed it was travelling at 52mph when it hit the bridge parapet.
Mr Chache was propelled through the windscreen, suffering head and spinal injuries. But the inquiry was told that a post-mortem found that his death was due to "entrapment under the bus which led to asphyxia."
The joint minute also revealed that Mr Chache had been told to "pay more attention" because he had failed to pick up some passengers on an earlier journey into Inverness.
The inquiry also heard that Mr Chache featured regularly in the list of the top safest Stagecoach drivers, a company he had worked for since 2006.
Road policing experts concluded that the responsibility for the collision rested with the driver. PC Christopher Donaldson said it was due to excessive speed for the nature of the bend.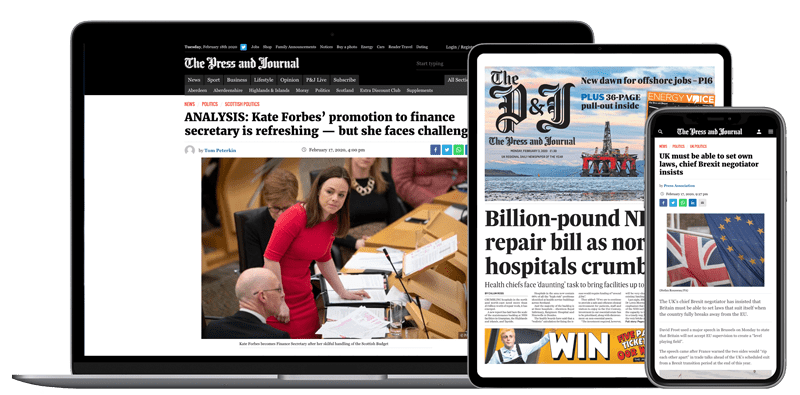 Help support quality local journalism … become a digital subscriber to The Press and Journal
For as little as £5.99 a month you can access all of our content, including Premium articles.
Subscribe