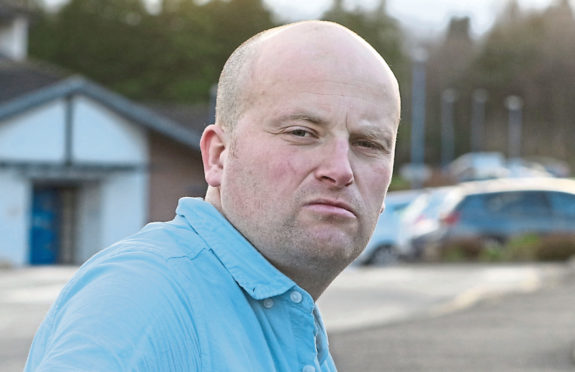 Highland health chiefs are being pressed to overhaul its complaints process after the experience of a Caithness mental health patient.
Peter Todd yesterday claimed the system has been shown to be fatally flawed, inefficient and geared to protect the interests of officials rather than complainants.
The 37-year-old was speaking after the release of the draft report of an independent review.
Mr Todd, who has been the victim of sexual abuse, initially took issue with the length of time he had to wait to get treatment.
He then lodged a series of other complaints after being denied overnight stays at NHS Highland's Kyle Court complex in Inverness in summer 2018.
The health board was also found to have failed to investigate alleged complaints about Mr Todd's previous behaviour at the patients block and not properly responded to Mr Todd's concerns about how his complaints were handled.
The subsequent independent report was carried out by Alex Anderson, who recently joined the board as a non-executive director.
Mr Anderson found that the authority's complaints system is unwieldy, risks compromising patient confidentiality and involves far too many staff.
Officials were taken to task for telling Mr Todd that Kyle Court was full when that was not the case.
He said the case highlights the need for the board to carry out a full review of its complaints process and protocols.
Mr Todd, of Thurso, said yesterday: "This review, like the ombudsman's report, clearly shows that the complaints system is designed to bury people's complaints to the board."
He said the process lacks accountability and transparency and is in urgent need of reform.
He stressed that at no point has he had any issue with clinicians.
NHS Highland was asked to comment.