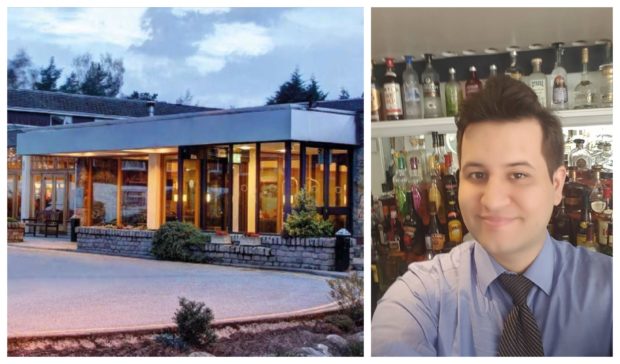 A hotel worker said he will have to sleep in a tent after he was sacked this afternoon, alongside a number of other employees who were staying in staff accommodation.
Spanish national Alvaro Garcia said he had been working at the Coylumbridge Aviemore Hotel for the past two years, but was this afternoon handed a letter telling him his "services are no longer required", and to "vacate the hotel accommodations immediately".
Management blamed the controversial move on the coronavirus outbreak, but it has sparked outrage from locals – with one councillor saying it made him "ashamed to be Scottish".
Mr Garcia said due to the short amount of time he has been given to leave, he is preparing to camp in a tent.
He explained that he intends to fly to his home country of Spain, but said he feels fearful it may be extremely difficult to do so due to international travel restrictions brought on by the global pandemic.
He said around 13 other people at the hotel were also told they were fired today.
The letter from the hotel to Mr Garcia said: "Taking the latest government advice, this letter is to confirm that with effect from March 19 2020, your employment has been terminated as your services are no longer required."
It continued: "You are asked to vacate the hotel accommodations immediately, returning any company property to John Macfarlane, Hotel Controller before leaving the hotel.
"I would like to take this opportunity to wish you every success in securing future employment and thank you for your time at Britannia Hotels."
Mr Garcia said: "I don't know where to go or what to do, and there's a virus going around.
"I have camping gear, so I will camp in the forest, but I don't know what my colleagues are going to do because they are in the same situation as me, with less resources than me.
"Some of them only have around £200 in the bank, so they are at risk.
"I was working the morning shift, and one of the managers gave me the letter and told me sorry but I'm fired, and I have to go immediately.
"Right now, I think I will be camping until we know more about the coronavirus situation."
Independent Badenoch and Strathspey councillor Bill Lobban: "It's absolutely disgraceful, a disgusting way to treat people especially when considering the amount of financial support being offered by both the Scottish and UK governments.
"It's just unbelievable. I'm not just angry, I'm incandescent with rage.
"I tried to speak to the hotel, and they just told me they had no comment.
"I've contacted the council's helplines and our MP and two MSPs, and have had very positive responses so far, we need to solve this situation."
And SNP Badenoch and Strathspey councillor Muriel Cockburn added: "They have treated the staff in the most despicable manner and it depicts these human beings as being disposable.
"We're in a pandemic situation, and these people are being put at risk.
"If this was a stray animal it would be rescued. These are people. As a society we have a duty of care."
The hotel refused to comment when called by the Press and Journal.
Follow below for the key coronavirus updates: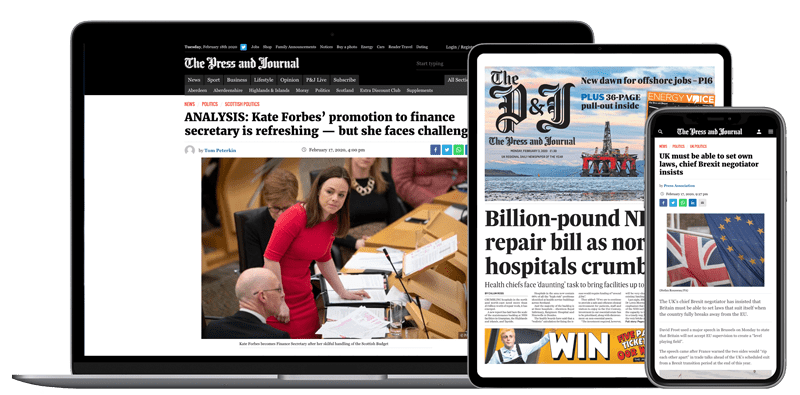 Help support quality local journalism … become a digital subscriber to The Press and Journal
For as little as £5.99 a month you can access all of our content, including Premium articles.
Subscribe