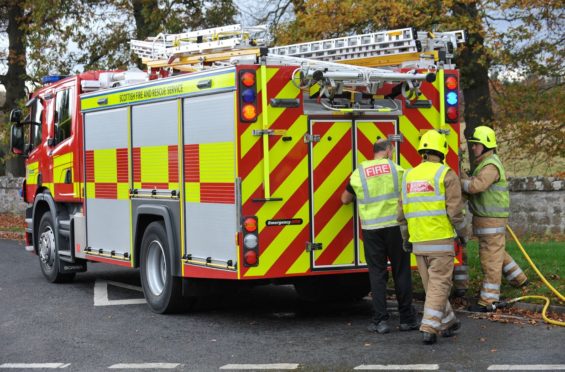 Firefighters have successfully extinguished a wildfire in the Highlands.
The blaze broke out close to a property near Bunloit Road around 4pm this afternoon.
Firefighters from Drumnadrochit attended the scene, before requesting assistance from teams in Inverness and Fort Augustus.
Crews used knapsacks, beaters, one hosereel jet and a portable pump as the battled against strong winds to keep the flames away from the property.
The fire was extinguished by 5pm, with one crew remaining stationed at the scene to dampen down hot spots.