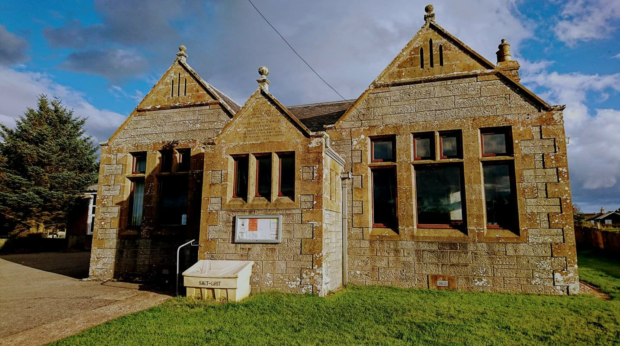 A Victorian village hall in Caithness is to undergo a £400,000 transformation to help "preserve the heritage" of the building.
Reay Village Hall dates back to the 1890s and was built by the Pilkington family – world-renowned glass makers – to mark the coronation of Queen Victoria in 1838.
The single-story structure, located at the heart of the village, was originally built to provide reading rooms before being left in the hands of the local community.
The Caithness community are now banding together to transform and modify the property, while still keeping a sense of its history.
Former chairman of the Reay Village Hall committee, Danny Bisset, spoke on behalf of the committee.
He said the building was in serious need of an upgrade.
He explained: "In 1977 the hall underwent major renovations. There was a conventional badminton court size hall added onto the original reading rooms.
"Since then the hall hasn't had any extensive maintenance or upgrades. It has been well maintained and a lot of the original features are still in the older part of the hall; still the original roof, flooring, walls and all the rest of it. A true period building."
The project is estimated to cost in the region of £400,000 with the works expected to be completed within a time frame of around three months.
Mr Bisset said the improvements would help make the hall more accessible.
He added: "The project will really focus on a switch to renewable heating and bringing accessibility up to current standards. Then we are doing a lot of preservation work to the original portion of the hall there, to protect the longevity of the original features.
"We need to reconfigure internals of the building and then there will be an extension to the front. The halls natural make-up doesn't allow for wheelchair access, so by reconfiguring the front entrance, we can have a level entrance by reassigning a fire exit as the main entrance into the hall."
The committee has now lodged a pre-qualifier questionnaire on Public Contract Scotland's website to help find suitable tenders for the works.
Mr Bisset said: "There is members of the community here that are still actively using the hall on a weekly basis in their 80s. They have been lifelong members of the community and it really is to preserve the heritage of the place. This dates back to pre-Dounreay and pre-industry in the north west of Caithness."