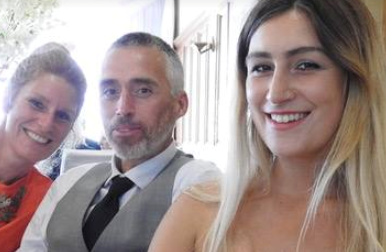 The mother of a 24-year-old backpacker left stranded overseas has pleaded for the government to help bring her daughter home.
Shenan Davis, from the village of Kiltarlity near Beauly, embarked on a year-long tour abroad after six years of working and studying in Edinburgh.
She made haste for the Philippines with hopes of reaching Malaysia, Indonesia, New Zealand and Australia.
However she has now been left stranded at a hostel in Cebu in the Philippines, with no clear route home.
Her 53-year-old mother, Denise, last night called for more to be done to bring Miss Davis – and thousands of others stuck in the same predicament – home.
She said: "We have spent about £3,000 on flights so far, doing all kinds of different routes.
"But everything just gets cancelled because either an airport closes or the airline suspends the flights.
"How do they expect these tens of thousands of people in other countries to survive as their world is slowly being minimised by the governments."
Mrs Davis added: "I want the prime minister and the first minister to step up and get something done to repatriate people.
"They have said this could go on for months, does that mean these people are left abandoned in foreign countries for five or six months?"
Meanwhile, a dream holiday for a Muir of Ord couple has also turned into a disaster.
Sarah-Louise Macpherson, 29, and her partner Martin Roberts, 34, journeyed to Vietnam before travelling to Cambodia and becoming stranded in the capital of Phnom Penh.
With food supplies diminishing, businesses closing and flights cancelled, Cambodian Prime Minister Hun Sen is considering grounds to request King Norodom Sihamoni places the country in a state of emergency.
Miss Macpherson said: "Everyone here that we've meet from Britain is getting extremely stressed and worried.
"People are running out of money as we keep booking flights which then get cancelled. We are basically living off Pot Noodles and the breakfast our hotel does.
"Some people have been finding it difficult to get supplies as people won't serve them. It feels like we are being abandoned.
"I just wish we could get the help we all desperately need."
A spokesman from the Foreign and Commonwealth Office (FCO) said: "The FCO is working around the clock to support British travellers in this situation to allow them to come back to the UK.
"The government is seeking to keep key transit routes open as long as possible and is in touch with international partners and the airline industry to make this happen.
"Consular staff are supporting those with urgent need while providing travel advice and support to those still abroad."
Follow below for the key coronavirus updates: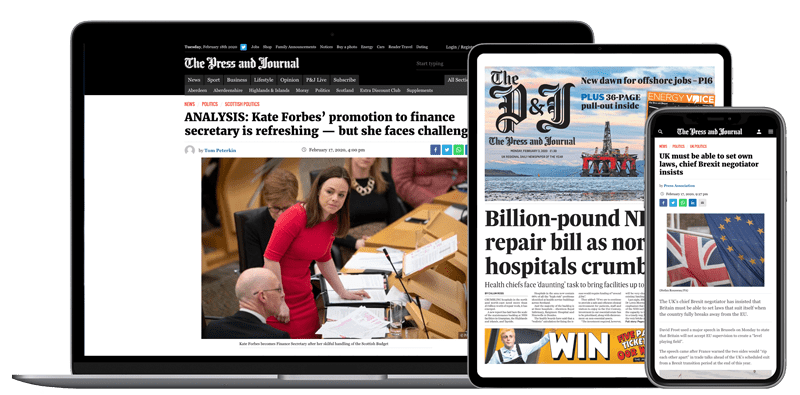 Help support quality local journalism … become a digital subscriber to The Press and Journal
For as little as £5.99 a month you can access all of our content, including Premium articles.
Subscribe