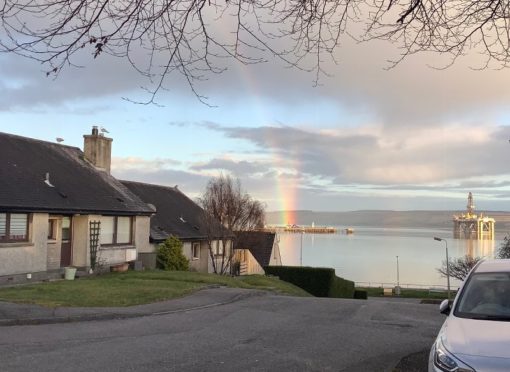 Residents of Invergordon were treated to a rare phenomenon tonight.
A twinned rainbow could be seen on Saltburn Pier just after 6pm as locals rushed to take photos of the sight.
Tom Aichinson, 70, spotted the rainbow and ran into his house to grab a camera.
"I've never seen anything like it in my life," he said.
"It was quite stunning and stronger when I first saw it. By the time I had got back out with the camera it had weaned and didn't show up as much in the photo.
"There was also a second rainbow between the Pier and the oil rig."
Twinned rainbows have two split arcs from a single base and are formed when different sizes of raindrops fall from the sky.