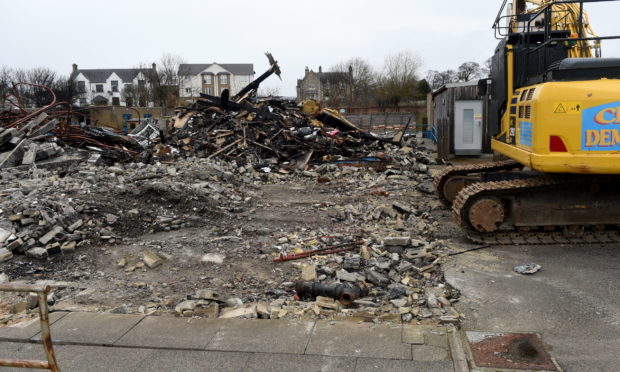 The charred remains of Park Primary school in Invergordon have now been razed to the ground, leaving a poignant gap in the familiar landscape of the area.
Distressed teachers, parents and pupils watched a massive fire destroy the building on Monday, February 24.
Old laptop suspected as the cause of huge fire which ripped through Highland primary school
The fire service had to call on more than 50 firefighters, nine appliances, a high reach appliance and several support vehicles to tackle the blaze at its height.
The 200 primary and nursery children affected have been moved to a temporary base in Invergordon Academy.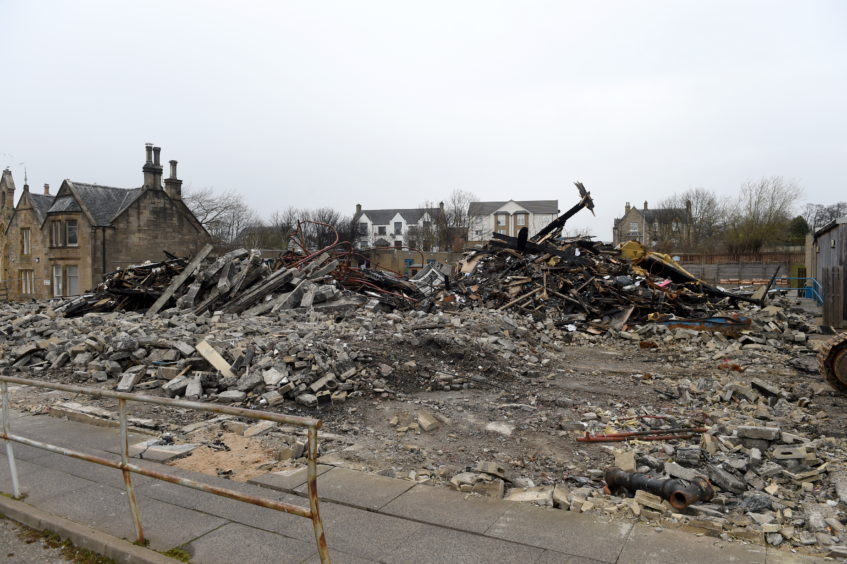 The blaze is thought to have started in an old laptop. The Highland Council have since ordered more than 100  'old' Fujistu laptops to be destroyed.