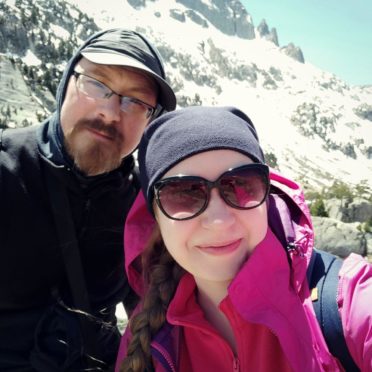 A couple from Belarus who were due to enjoy a romantic honeymoon in the Highlands have hit out at a British tour company "making profit out of a pandemic."
Lizaveta, 33, and husband Pavel Kishtymava, 43, paid £561 for six nights in Rosewood Cottage, Fort William and were due to arrive today.
The trip was booked through UK travel company Sykes Holiday Cottages but so far it has failed to honour the newlyweds' request for a refund.
The couple are non EU citizens so are unable to change travel dates, as their visas will expire soon.
A group has been set up on Facebook – Covid-19 Sykes Holiday Chat – where customers have shared stories about trying to get their money back, unsuccessfully.
Mr and Mrs Kishtymava got married in Minsk, Belarus on March 13.
Mrs Kishtymava said: "In February we bought all plane, train and bus tickets and booked accommodation. At that time not a single case of infection was recorded in either Belarus or UK.
"We planned to visit Keswick, Cumbria, for Scafell Pike and Fort William for Ben Nevis.
"We are really upset to miss our trip. Of course, we also worried because we invested a lot of money. But when UK announced lockdown, when when our planes, trains and buses began to cancel, Ryanair, Avanti West Coast trains, Scottish Sitylink buses, Accor hotels and small holiday rental company in Keswick came forward  and agreed to refund.
"In e-mails Sykes are sending to owners, they say they will be refunding any overseas customers who are not eligible to travel.
"We asked Sykes to make a full refund to the bank card we used for payment.
"We tried to reach someone from Sykes to get help and manage our situation, but got only standard impersonal answers. Sykes doesn't reply on messages via Facebook and does not answer phone calls. The last answer to our e-mail says, 'If you do not want to have the money on Credit or do a change of dates you will lose the money you have paid.'
"So, we paid for the service, and Sykes do not want to return our money.
"I think, such immoral behaviour is not acceptable for a company that represents United Kingdom. I want to tell everyone about a company, that making profit off the pandemic at this difficult time.
"I have no complaints against the owners of the Rosewood Cottage."
A spokesman for Sykes Holiday Cottages said: "We are doing everything we can to support our customers, property owners and employees during this difficult time.
"If customers travelling prior to April 14 are unable to find a suitable date to rebook, we are working with owners to facilitate a full credit to their Sykes Holiday Cottages account subject to the owner's consent. This can be used to book a holiday at any property within 24 months from the date of issue.
"We hope the Kishtymavas can celebrate their honeymoon with us another time, once travel restrictions have been lifted, and we are in touch with them to see what we can do to help."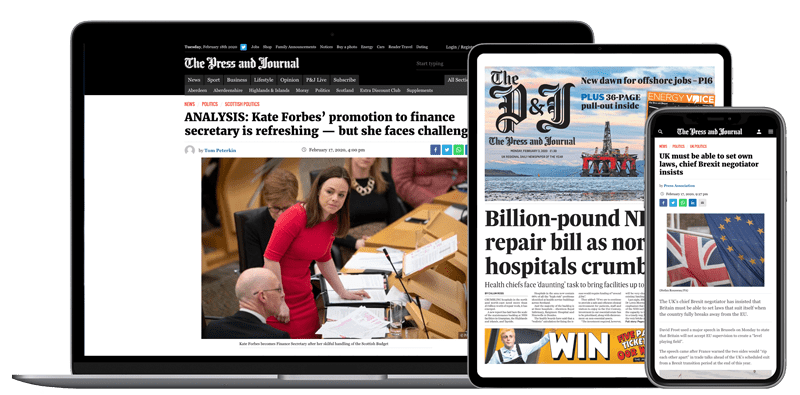 Help support quality local journalism … become a digital subscriber to The Press and Journal
For as little as £5.99 a month you can access all of our content, including Premium articles.
Subscribe