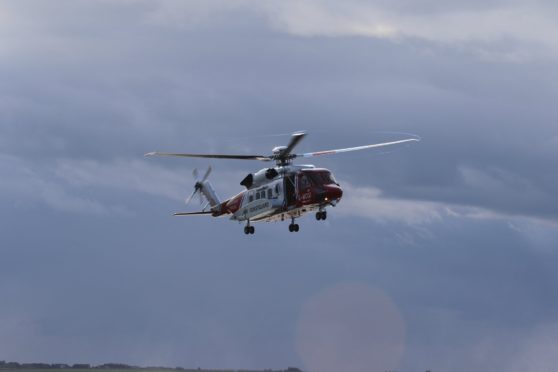 People have been urged to stay away from the coast and lessen the burden on the emergency services in the north and north-east during lockdown.
New figures have revealed coastguard teams were dispatched to incidents on average four times every day last year, with more than 1,500 call-outs in total across the north.
These included rescues from cliffs and the water, searches for missing people and airlifting patients to hospital.
And, despite government warnings for everyone to stay at home, coastguard chiefs say crews across the country are still being tasked to help at a "huge" number of scenarios which "shouldn't be happening".
These have included yachts running aground and pleasure boats breaking down – at a time when resources must be used sparingly.
Information released by the Maritime and Coastguard Agency shows Aberdeen dealt with the most incidents in the region during 2019, with 176.
Meanwhile, there were 175 callouts for its Lerwick team.
Scottish Conservative North East MSP Peter Chapman said: "Many of the people involved with the coastguard are volunteers, which makes their work all the more amazing.
"Crews across the region are called to hundreds of incidents each year, including problems on vessels at sea and searches for missing people where they have to be highly skilled in also ensuring their own safety.
"They risk their lives for the wellbeing of others and that should always be commended."
A MCA spokesman said: "The government has been clear that during this coronavirus pandemic we need to stay home and save lives.
"Despite that, we've had a huge number of incidents at the coast and on the sea, including yachts aground and pleasure boats broken down.
"This shouldn't be happening. Every 999 call made could put our frontline responders at risk of Covid-19 and places avoidable pressure on our vital NHS services.
"Stretch your legs but not our resources by staying close to home for your exercise."