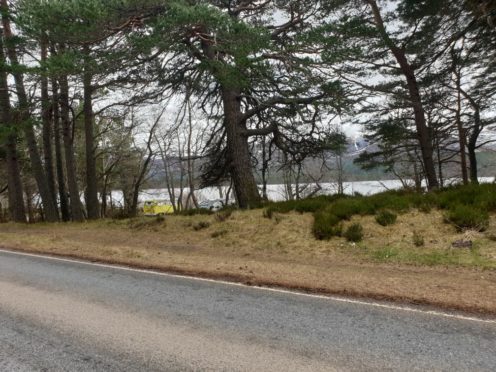 Residents at a Highland beauty spot fear that tourists will ignore government advice and descend on the area for Easter weekend.
Duncan Ferguson of Glenmore was horrified to see camper vans parked up at Loch Morlich, near Aviemore, at the weekend.
And if the weather is good this holiday weekend, he fears that the situation will only get worse with "selfish" holiday makers.
Mr Ferguson, who has lived in the area for more than 30 years, said: "I am disgusted by the total disrespect that selfish people have for the non-essential travel rule.
"After having been told to stay at home, we still have camper vans arriving here and parking up for the weekend.
"I find it totally selfish.
"We could see two camper vans that obviously knew each other, they were parked side-by-side in the middle car park at Loch Morlich. They were there Friday and Saturday night.
"There are still holiday houses in Aviemore that are being let. There are people walking around who should not be here.
"I am worried about Easter weekend – I think if the sun is out they will all descend."
A spokesman for Forestry and Land Scotland said: "We have closed our car parks following government guidance about avoiding unnecessary travel to reduce the spread of Covid-19.
"If you can get to one of our forests by walking, by bicycle or by wheelchair, you are very welcome – as long as you follow social distance guidelines."